smash
spirits (brandy, genever or rye whiskey), mint and sugar syrup
A simpler, quicker evolution of the julep, popular from at least the 1840s until around 1900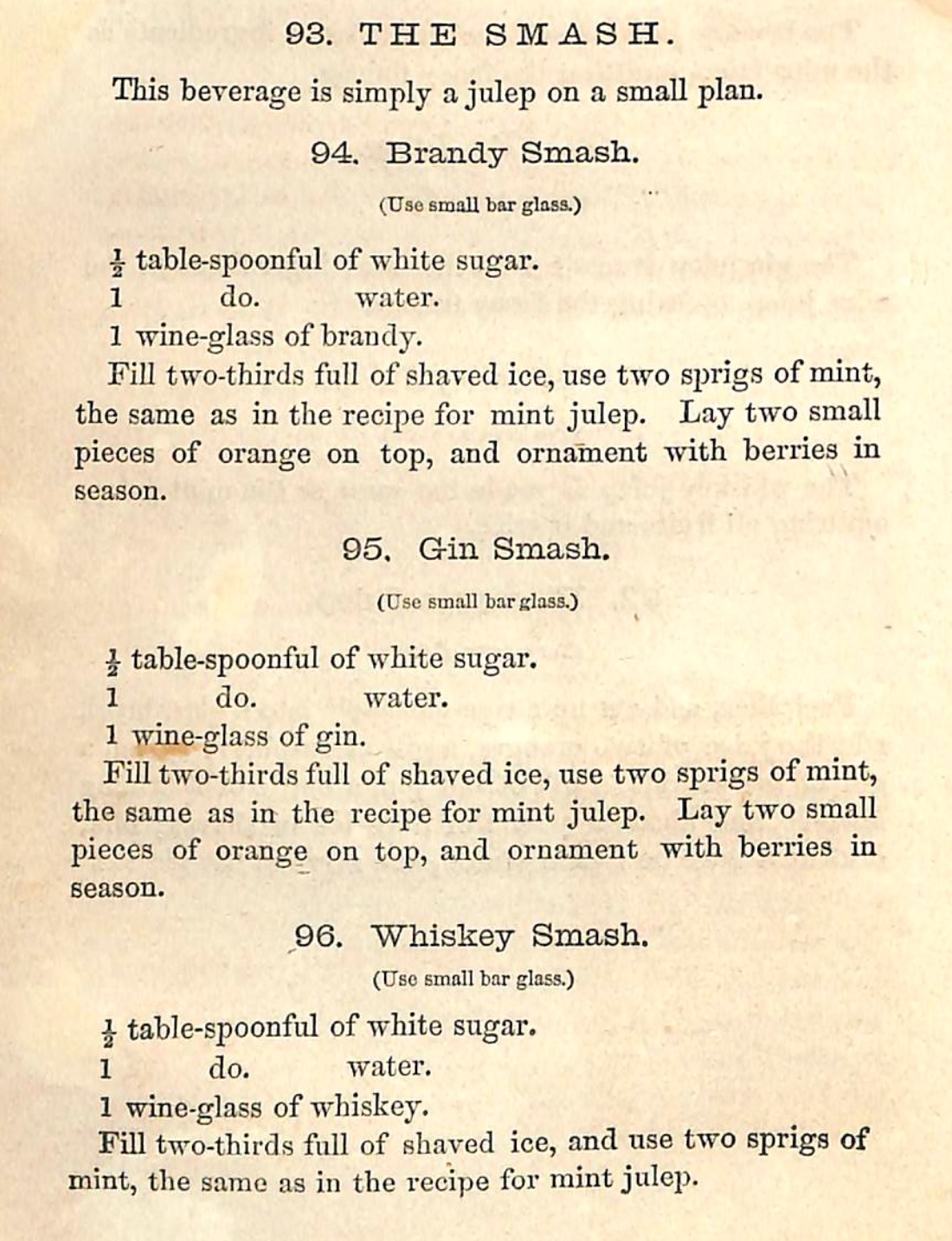 By the mid-19th Century, the julep had become, at least in some circles, a fussy, ritualistic extravaganza with white glove associations. Meanwhile, the American style of mixed drinks was expanding and popularizing across the economic spectrum. With the latter came disciplines, equipment, and technique, such as shaking and straining, or stirring and straining, that were employed for assembling myriad single serving drinks quickly. The Smash is the julep adapted to a more efficient bar service: shake the ingredients briefly with ice, pour it into a small bar glass, garnish, done. Simple syrup is probably better here than plain sugar. You don't want to overshake, because you don't really want the mint to disintegrate in the shaker.
Smash
Prepare a double rocks glass filled with crushed or cracked ice.
Combine in a shaker:
2 oz brandy, genever, or whiskey
1 mint sprig
1–2 tsp simple syrup
ice
Fine strain into the prepared glass.
Garnish with a mint sprig and berries (if you've got 'em).
Barware icons courtesy of Haus Alpenz