Mint Julep
spirits (rum or brandy initially, whiskey after the Civil War), sugar, water (ice) and mint (and sometimes a float of this or that)
One of the earliest and most essential American drinks, begun in Virginia by the 1780s, but fully realized by 1810, with the addition of ice, leading to universal popularity until Prohibition. It is impossible to overstate the importance of the julep to the elaboration of American iced drinks and the professionalization of drink mixing—the julep was the crucible on which reputations were made for decades. The julep became the first fancy American drink. Currently underappreciated.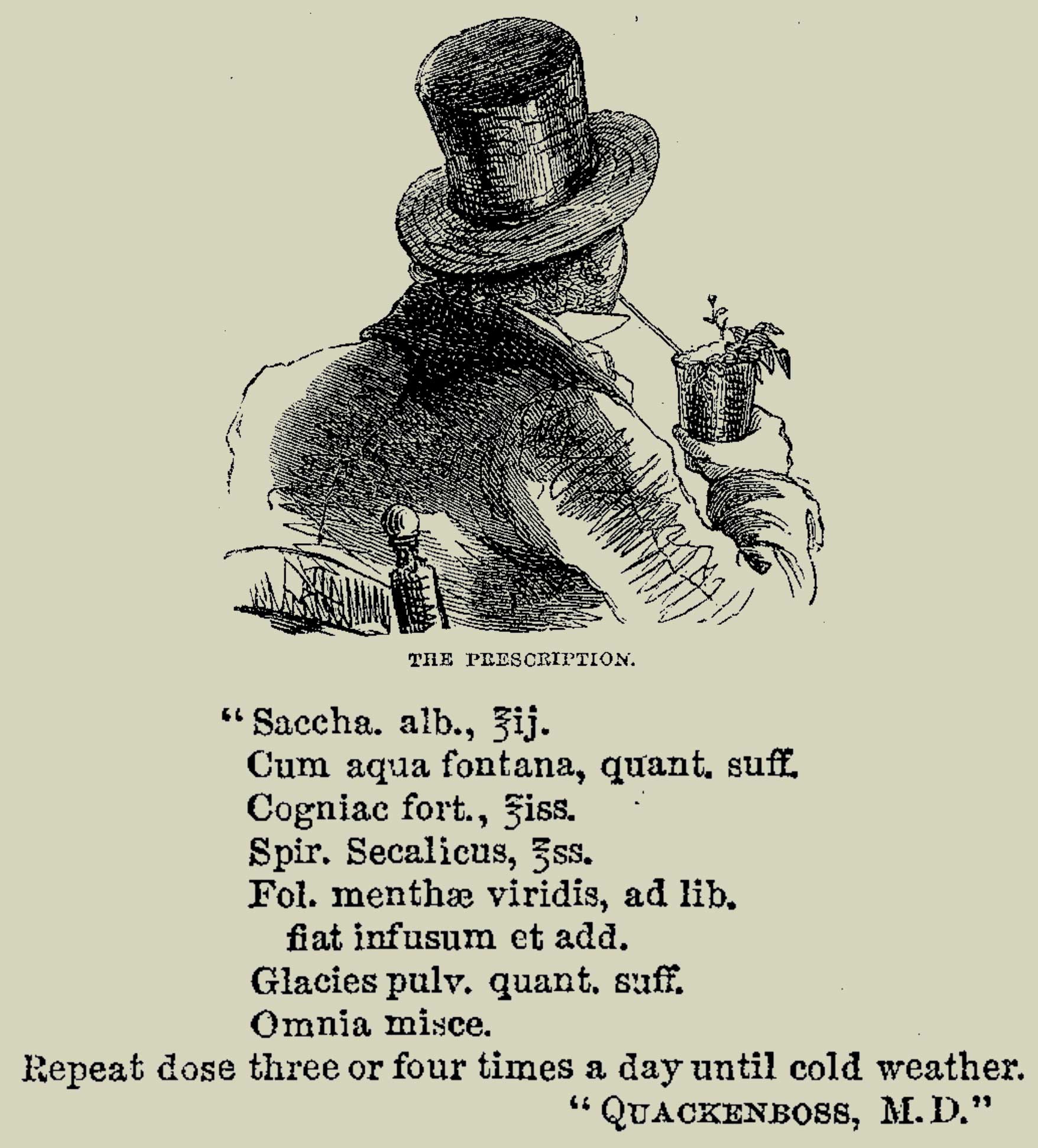 The above recipe for the Prescription Julep, presented in phony Latin medical shorthand, appeared in the September 1857 Harpers article "A Winter in the South". The procedure:
Prescription Julep
Build in a collins glass:
1 tsp sugar
1 splash water
Stir to dissolve.
Add 5–6 mint leaves.
Muddle gently.
Fill with crushed ice.
Add 1 1/2 oz cognac (higher than 40º ABV recommended)
Add 1/2 oz straight rye whiskey
Stir.
Top with more crushed ice.
Garnish with sprigs of mint.
Serve with a straw cut down to keep the drinker's nose near the mint.
David Wondrich recommends floating a little pot still rum on top.
Oxford Companion to Spirits and Cocktails, p. 398–9; barware icons courtesy of Haus Alpenz