Old Fashioned
rye or bourbon, sugar and bitters
At some point in the 1880s, it became common (evidently first in Chicago) to refer to the original Cock-tail as the "old fashioned Cocktail", or even just the "old fashion", to distinguish it from the flood of newer drinks also called cocktails; this new name stuck.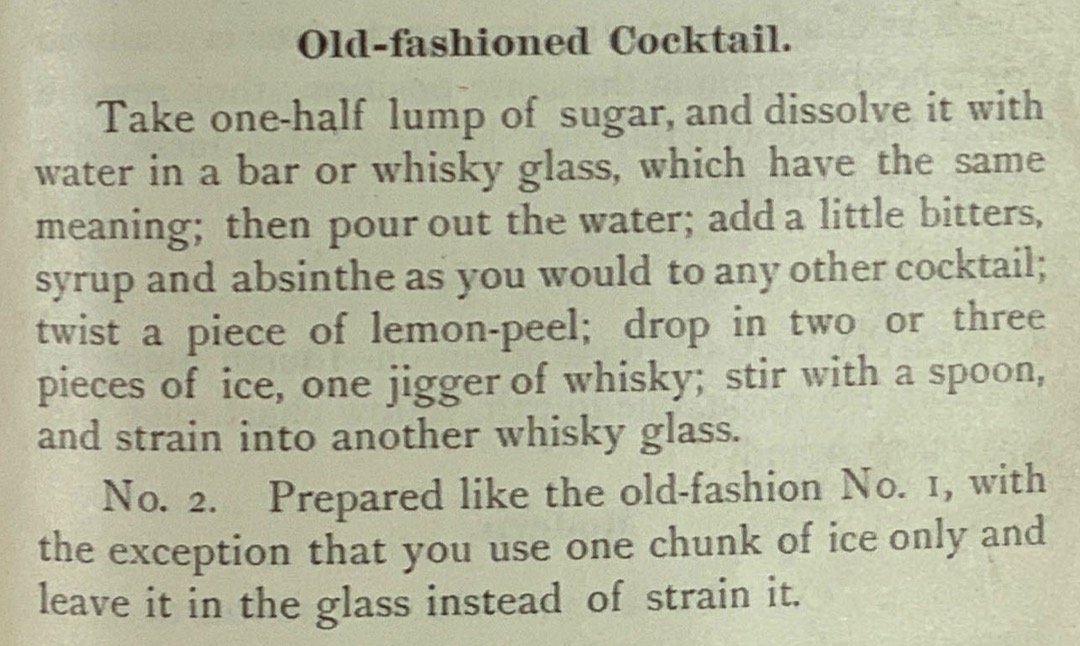 The recipe shown above is probably the oldest in print, from Theodore Proulx's 1888 book. Unfortunately, it is poorly edited. The procedure is quite simple, and well worthwhile:
Old Fashioned
Build in a rocks glass:
1 bar spoon superfine sugar
1 splash water
1 dash aromatic bitters
Stir to dissolve the sugar.
Add 2 oz bourbon, straight rye, or pot still genever
Add a large ice cube (optional)
Garnish with a lemon twist
Imbibe!, p. 244–5; barware icons courtesy of Haus Alpenz