Mojito
Cuban-style rum, lime juice, sugar, mint, and carbonated water
A cooler or collins made with Cuban rum and mint, this drink can be traced to Prohibition, where it was popular with Americans on a drinking vacation in Havana, and then again in the United States during the 1990s, when it enjoyed a vigorous resurgence beside the Cosmopolitan.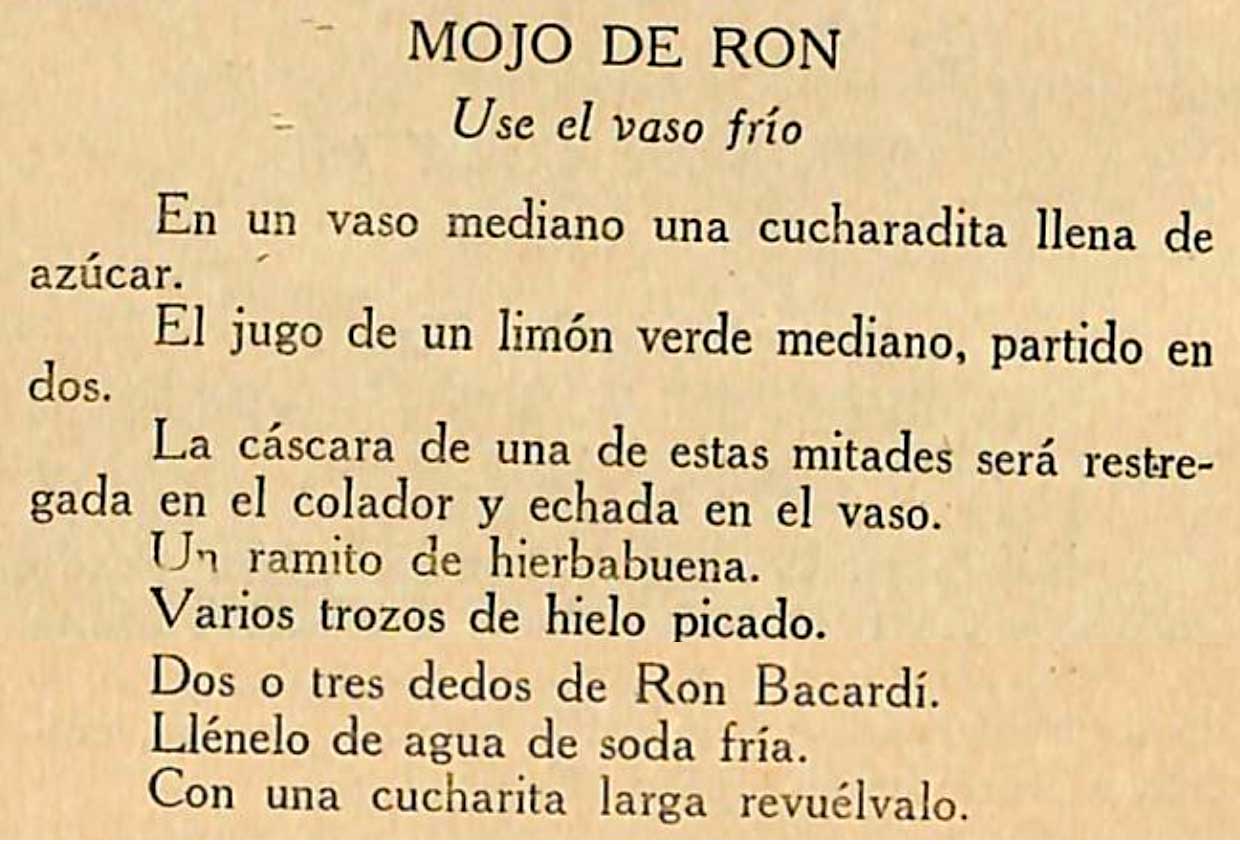 Shown, above, is probably the earliest Mojito recipe in print, from Juan A. Lasa's Libro de Cocktail, Havana 1929. The procedure:
Mojito
Build in a glass:
2 bar spoons superfine sugar
1/2–3/4 oz lime juice
1 lime hull
1 sprig of mint (gently muddled or pressed against the inside of the glass)
2 oz light cuban-style rum
Fill with ice and stir
Top with chilled soda water.
Garnish with another mint sprig.
Oxford Companion to Spirits and Cocktails, p. 481; barware icons courtesy of Haus Alpenz