A Drink and Smoke on the House
Prohibition in the USA made Havana a boomtown for tourism, and this promotional brochure and map from a liquor and cigar store but one of a great many bits of ephemera from that era. The shop in question was in the Hotel Pasaje, one of Cuba's first major hotels, built in the 1870s across from the a railway terminal. The Pasaje featured a large pedestrian arcade that may have given the hotel its name. In the 1920s, the railroad terminal was torn down and replaced with the domed Havana capital building.
The booklet, reproduced here in its entirety, was (evidently—his name appears three times) the brainchild of store manager Abe Rubens, about whom we unfortunately know nothing. The most interesting feature is a fold-out street map, tipped in at the back, the unambiguous purpose of which was to guide you to the store. Like many tourist maps, this one is illustrated with points of interest, including parks, historic structures, public buildings and hotels. Alas, no bars are called out, but Bar La Florida and Sloppy Joe's are within a few blocks of the Hotel Pasaje site, as are the Hotel Telégrafo and the Plaza Hotel (both indicated with labeled drawings). The Pasaje building collapsed in 1982, but by then it was deteriorating tenement.
The nine pages of drink recipes should probably be dismissed by the casual drinker—they're a mess—but the tear-out coupon for a free Daiquiri and "a smoke" is an interesting strategy. Presumably, these costly booklets were not printed in vast quantities and spread far and wide, but placed selectively, in an attempt to lure a particularly promising type of customer.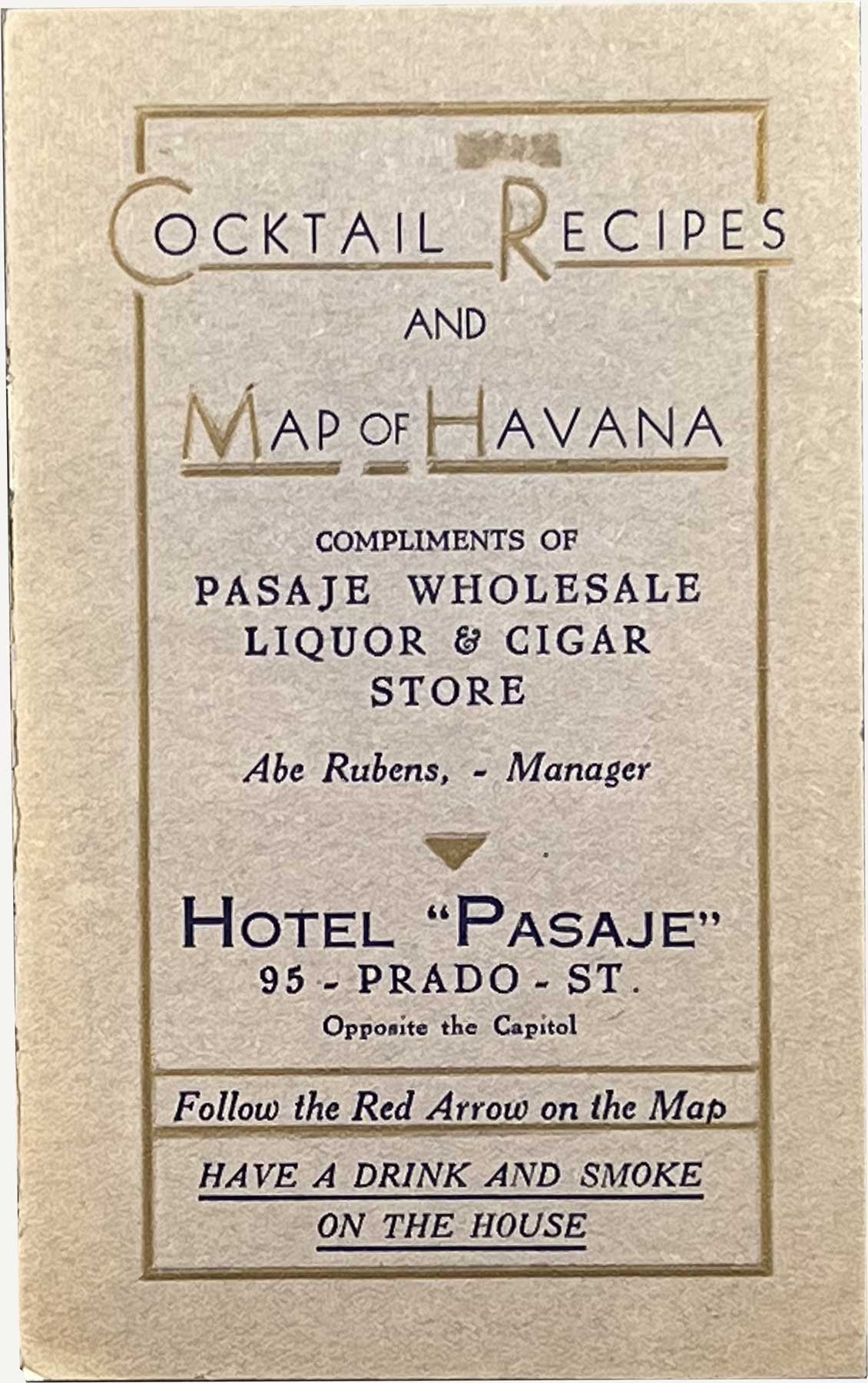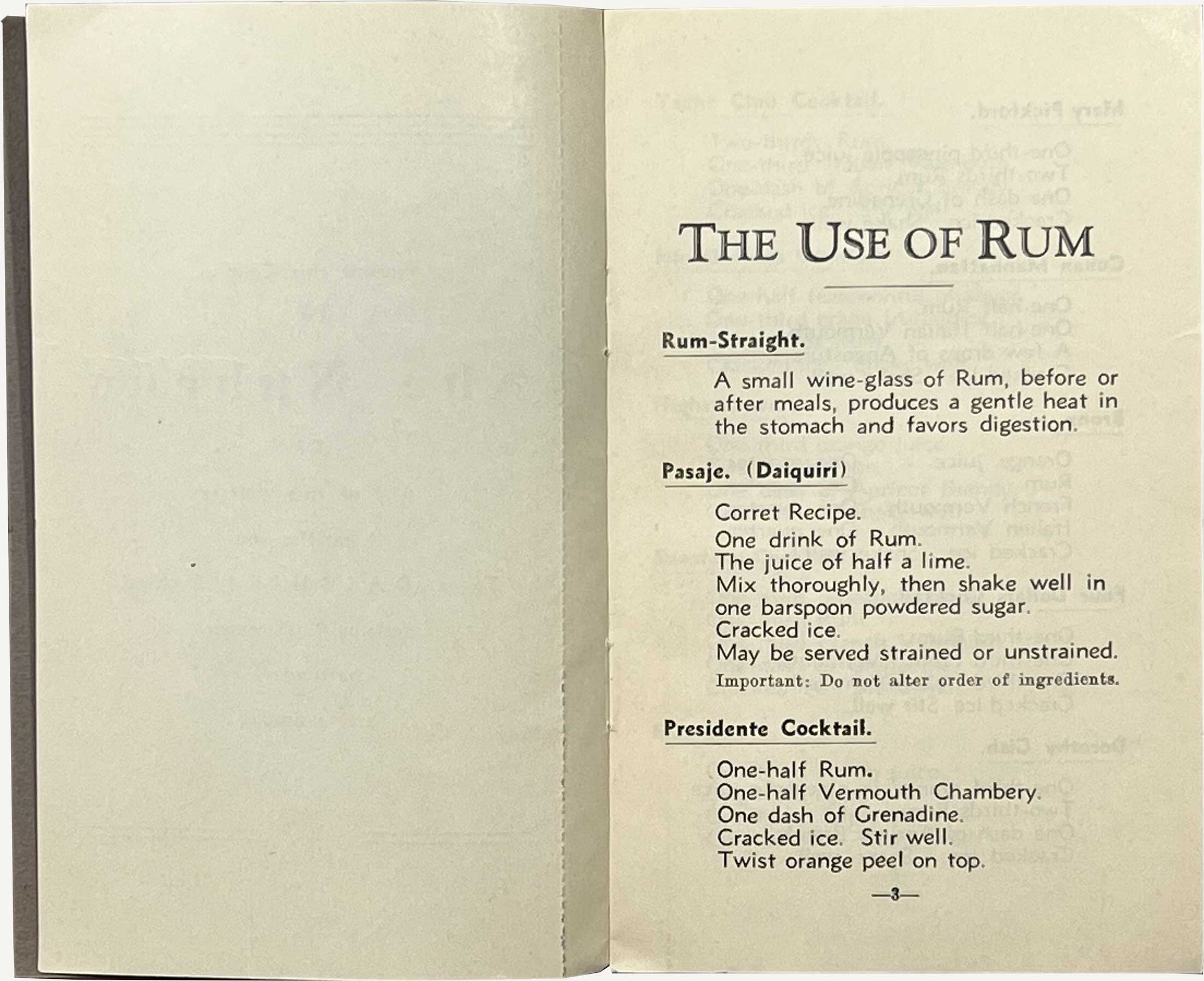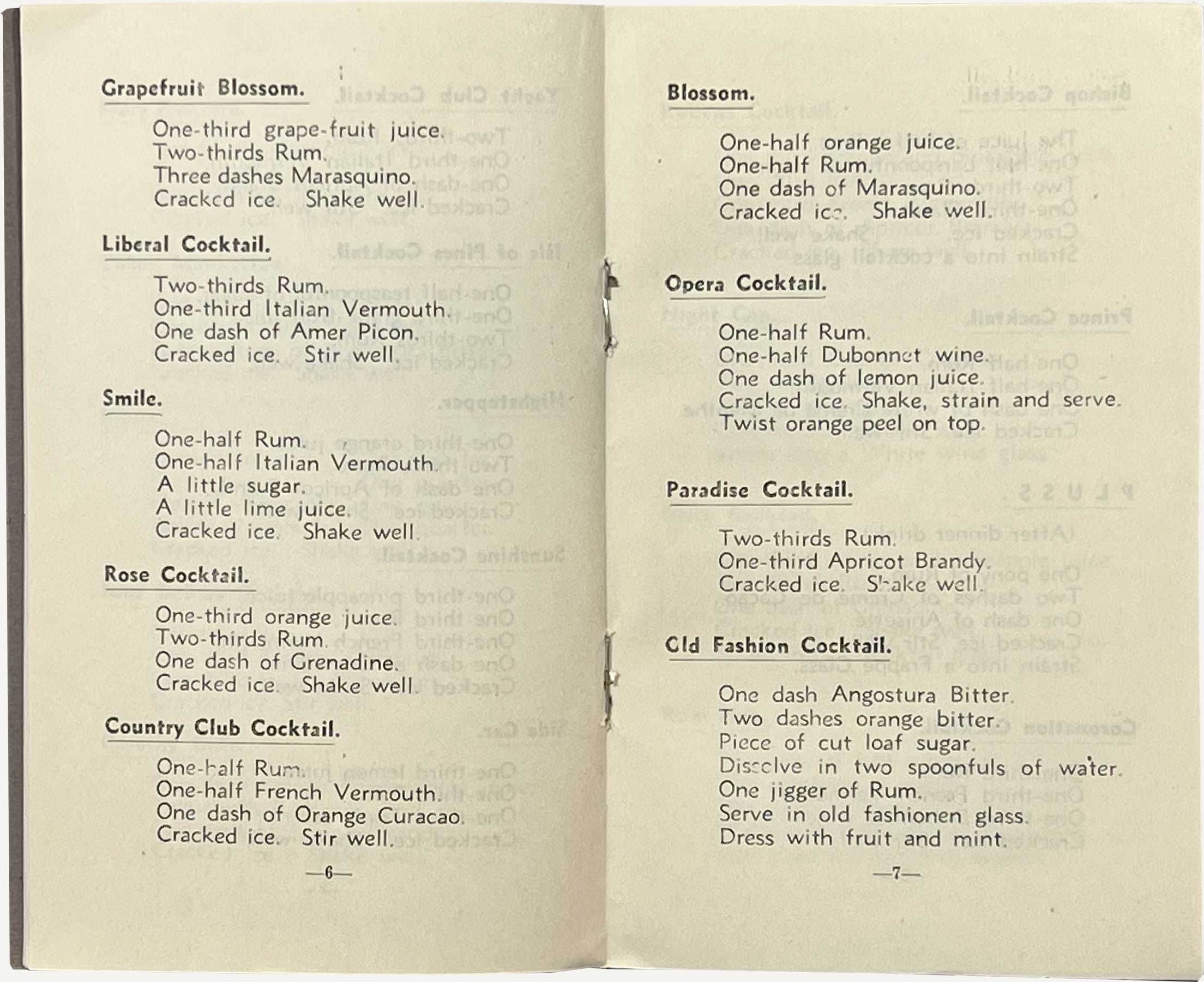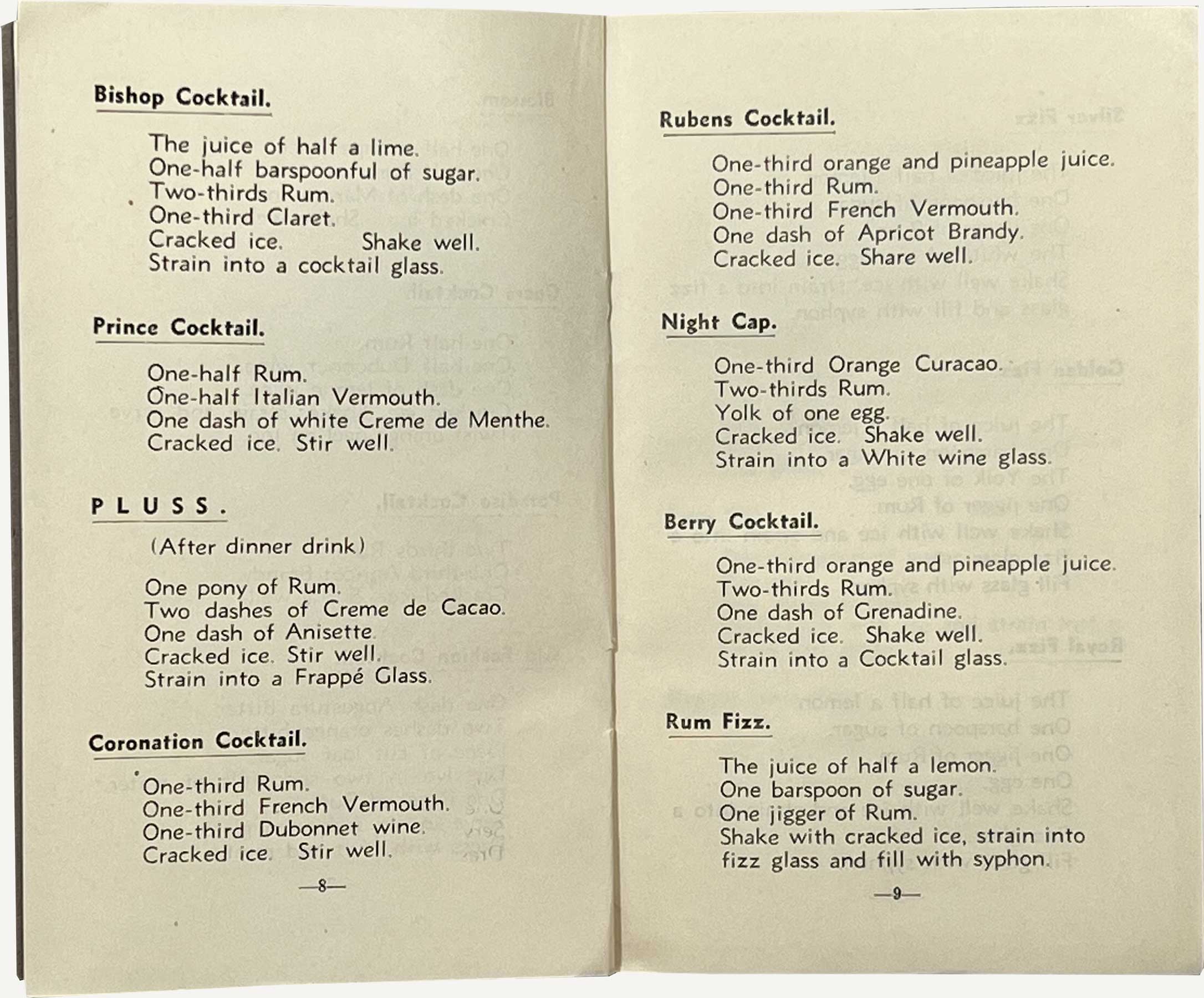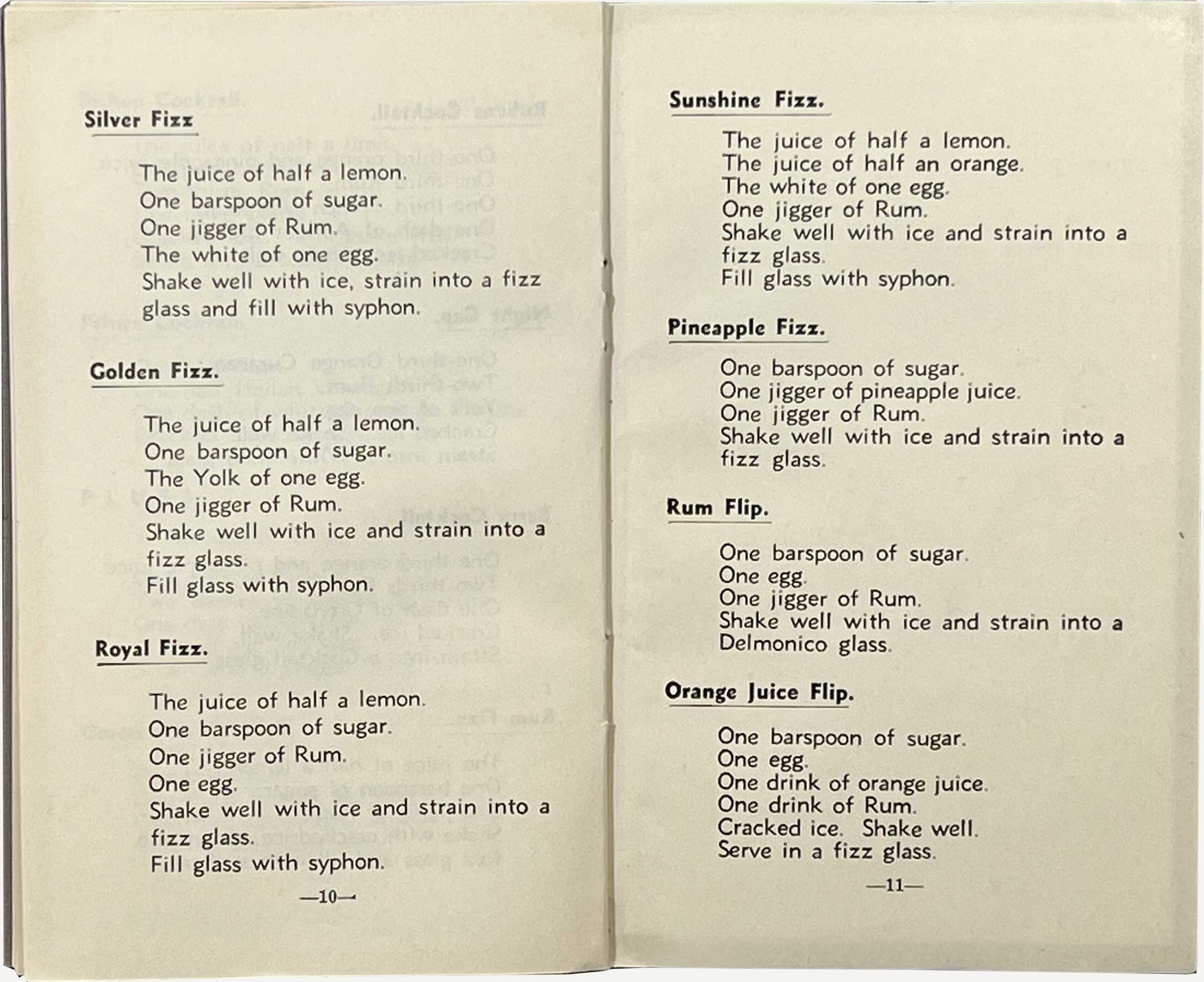 (click/tap the fold-out map to view in detail)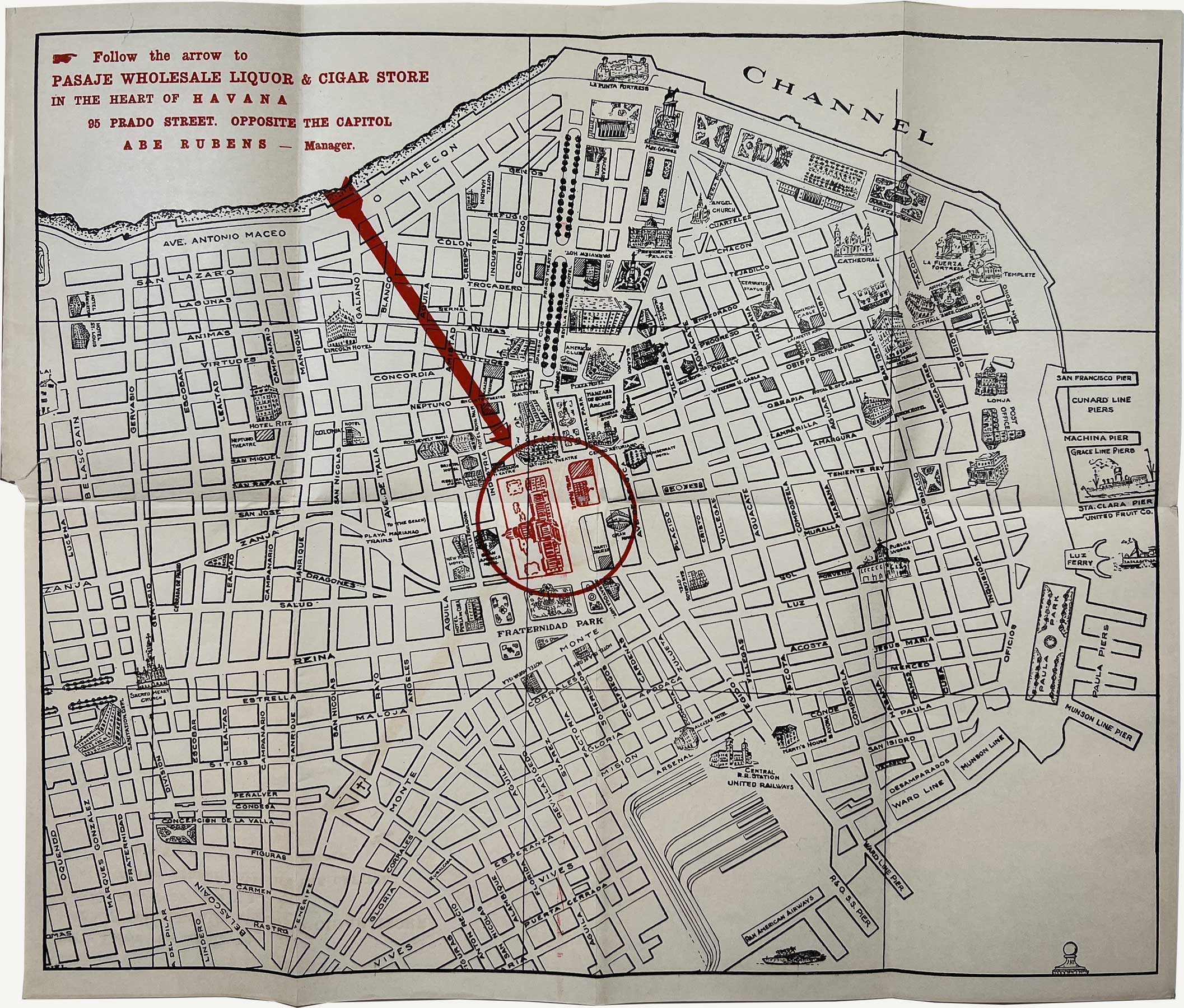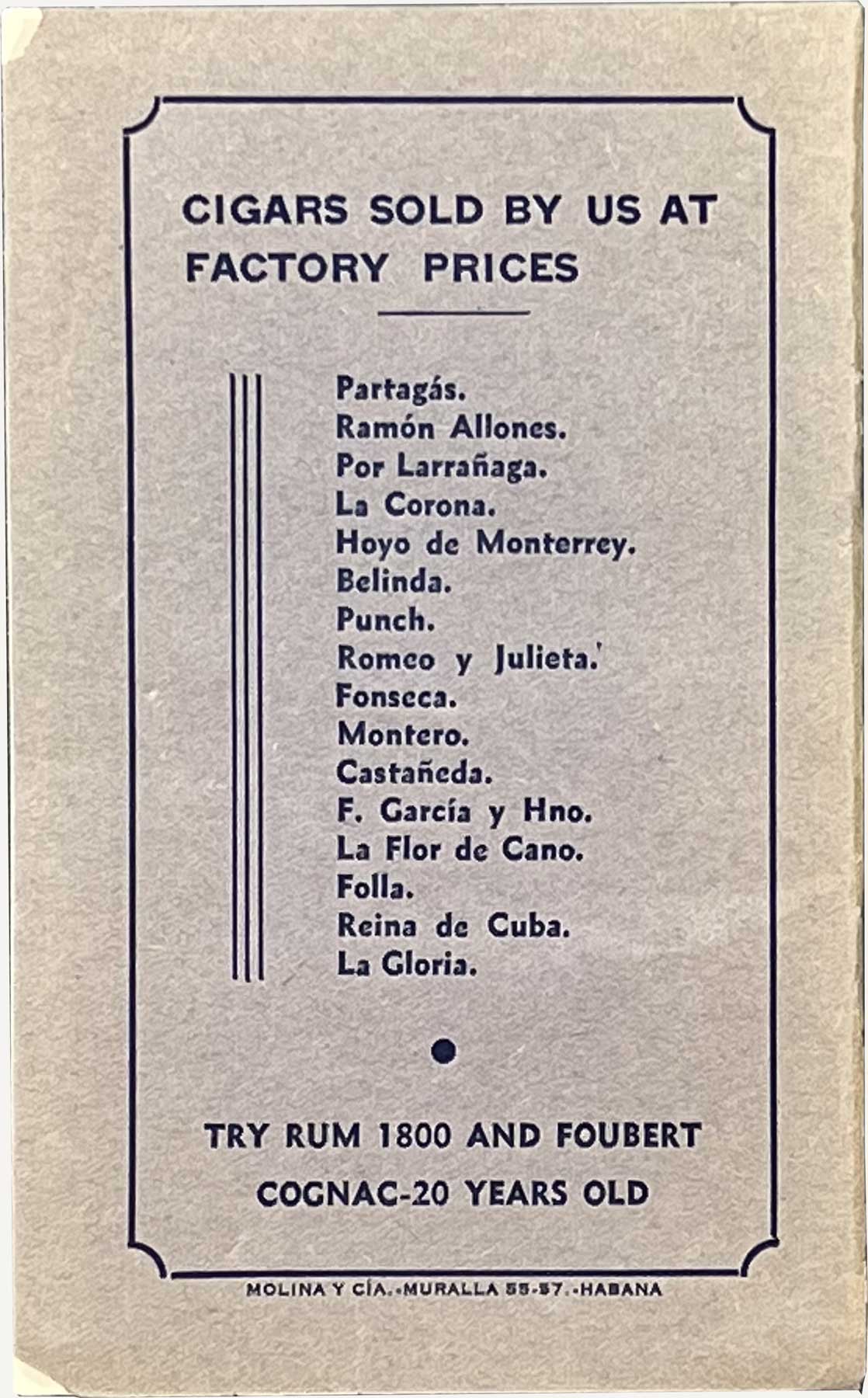 Back to Treasures from the Collection