Naber, Alfs & Brune Catalogue and Bar-tenders Guide
Naber, Alfs & Brune was a major liquor and wine merchant based in San Francisco, under various names and locations, from 1871 until their closure with the onset of Prohibition. In addition to a wide selection of wines and liquors sold in bottle or bulk, they heavily promoted their own house bourbon brand Phoenix Bourbon, and the bottled and sold Damiana Bitters, an aromatic bitters.
This 1891 catalogue shows off the latest in printing, including photographic portraits of the staff, right down to the porters and book-keeper. Ten spreads of detailed drawings of labeled bottles make sophisticated use of spot color for realism. Several full-page cartoons—some in German—about drunkenness are included for the amusement of the reader (and to promote Damiana Bitters as a hangover tonic). The catalog then dedicates around twenty pages to drink recipes—many obviously plagiarized from Jerry Thomas's book—and an assortment of essays and tables on diverse topics such as Habits of a Man of Business, Hints on Etiquette, How to get Rich, Tables of Weights and Measures, Contagious and Eruptive Diseases, and Railroad Signals.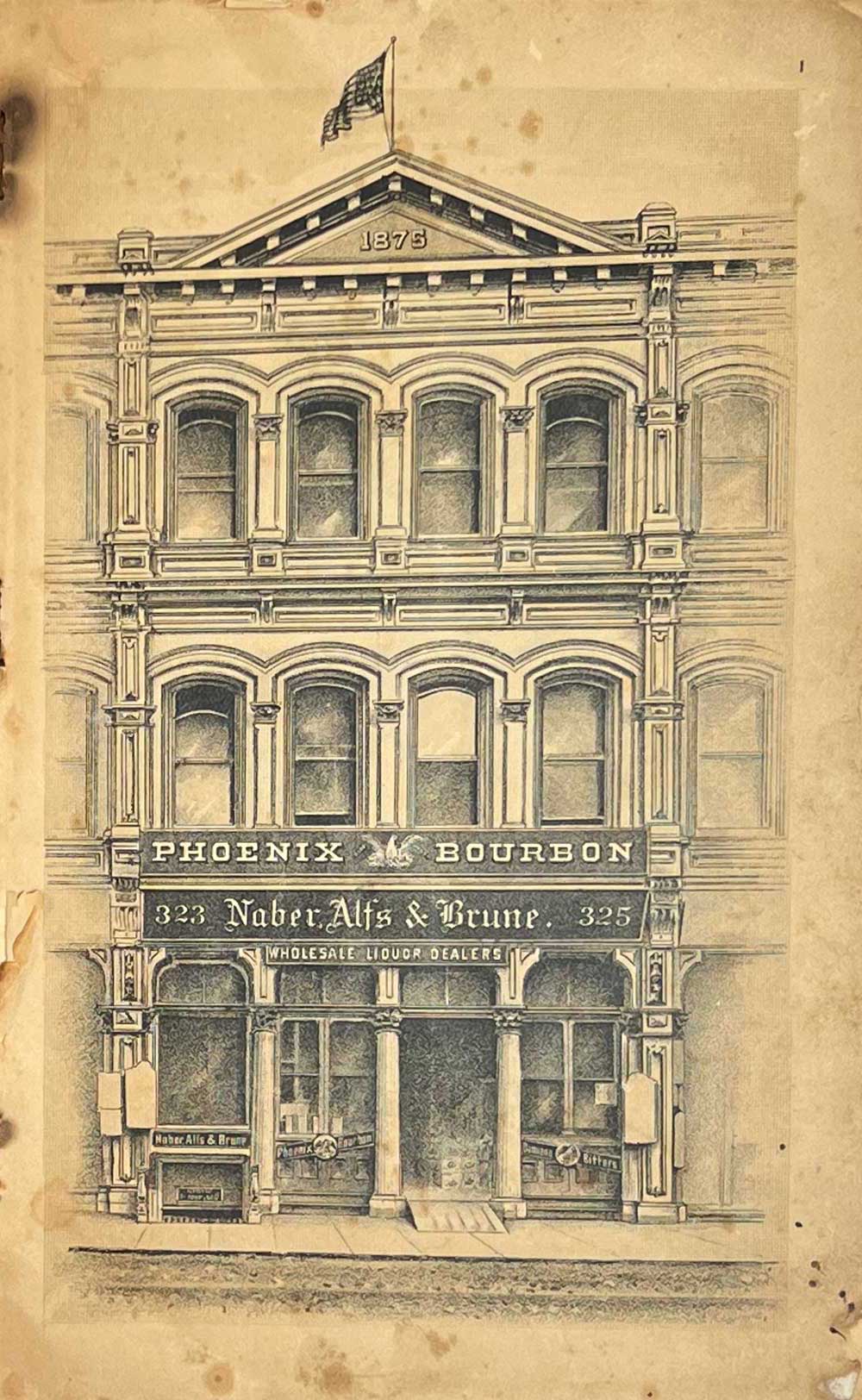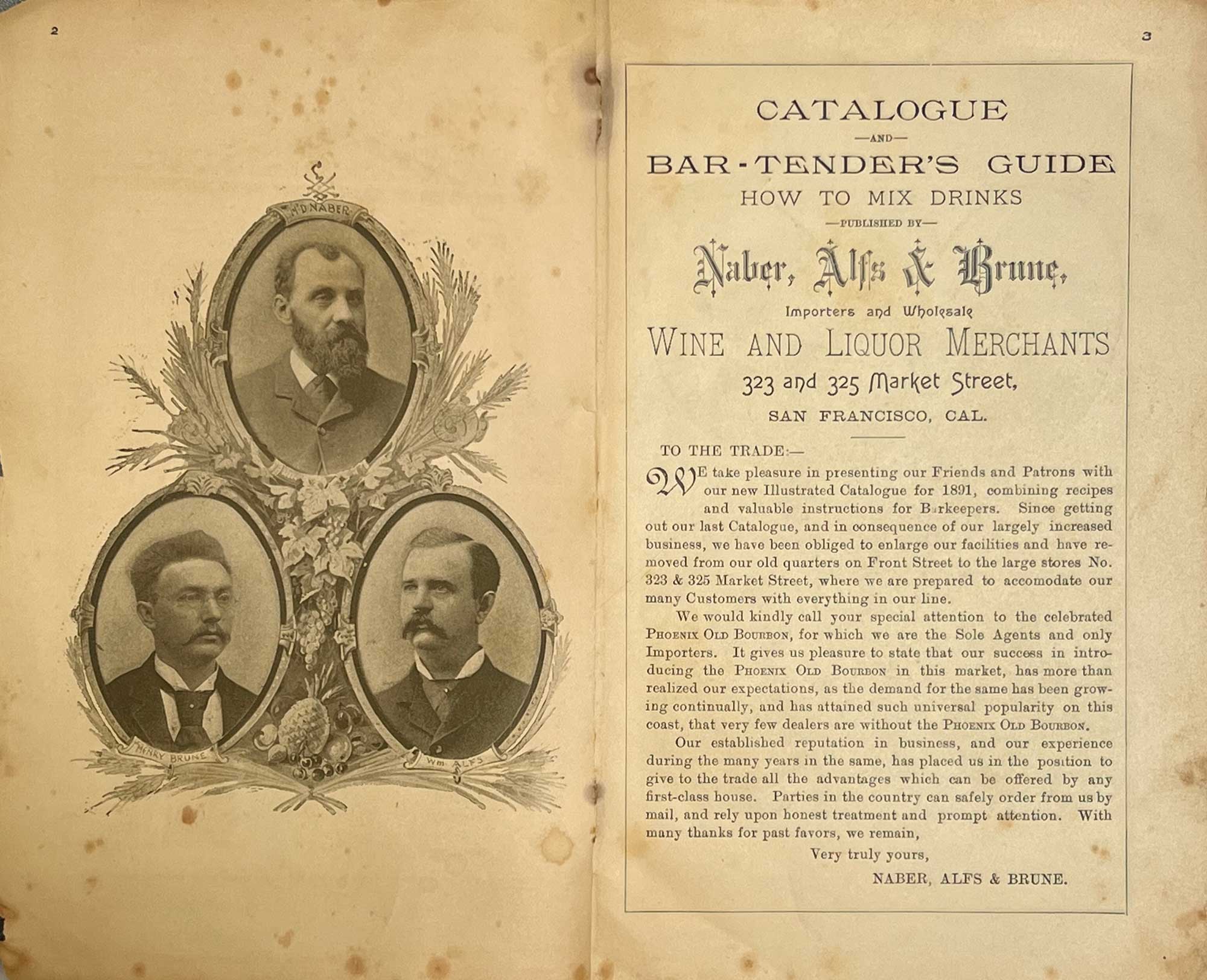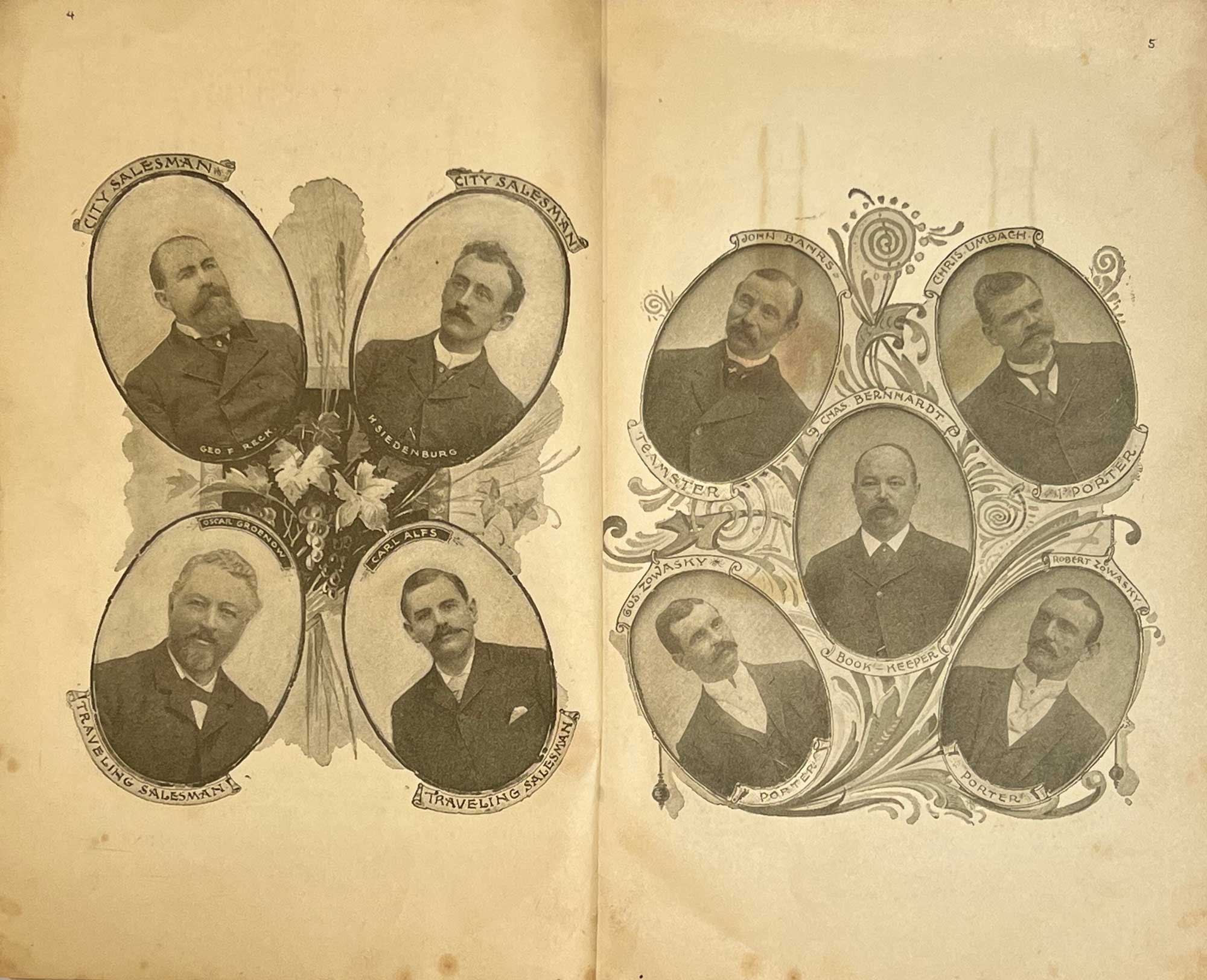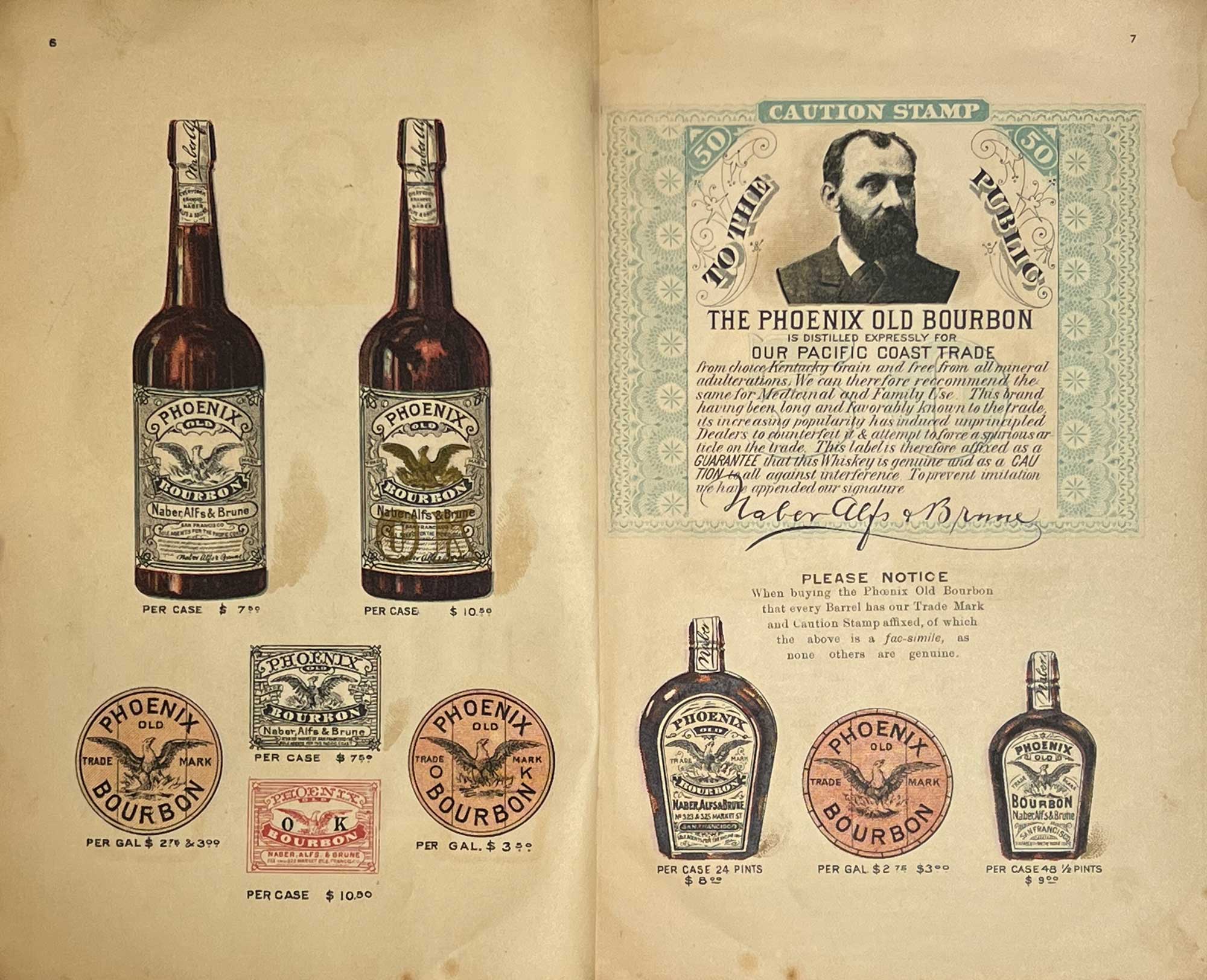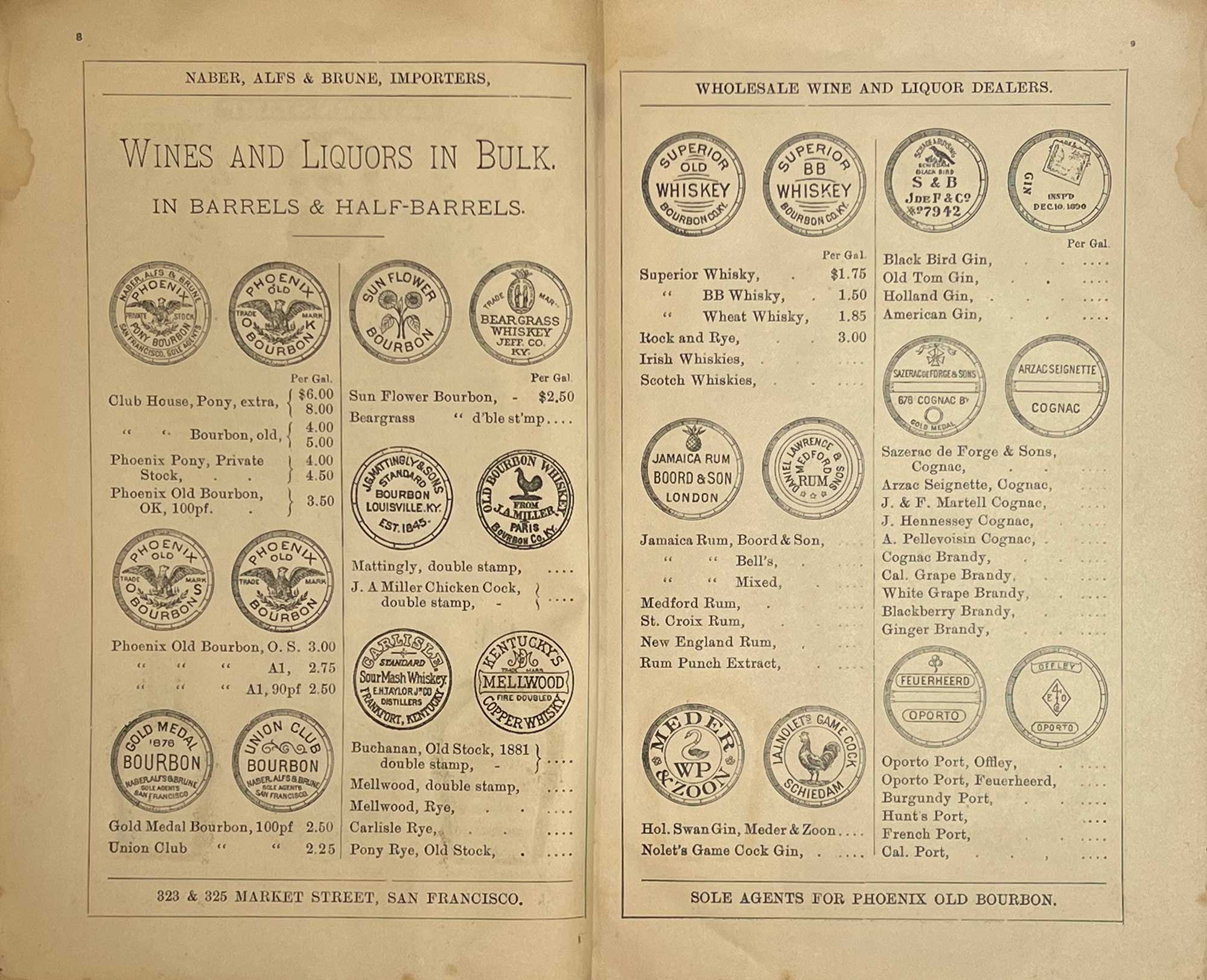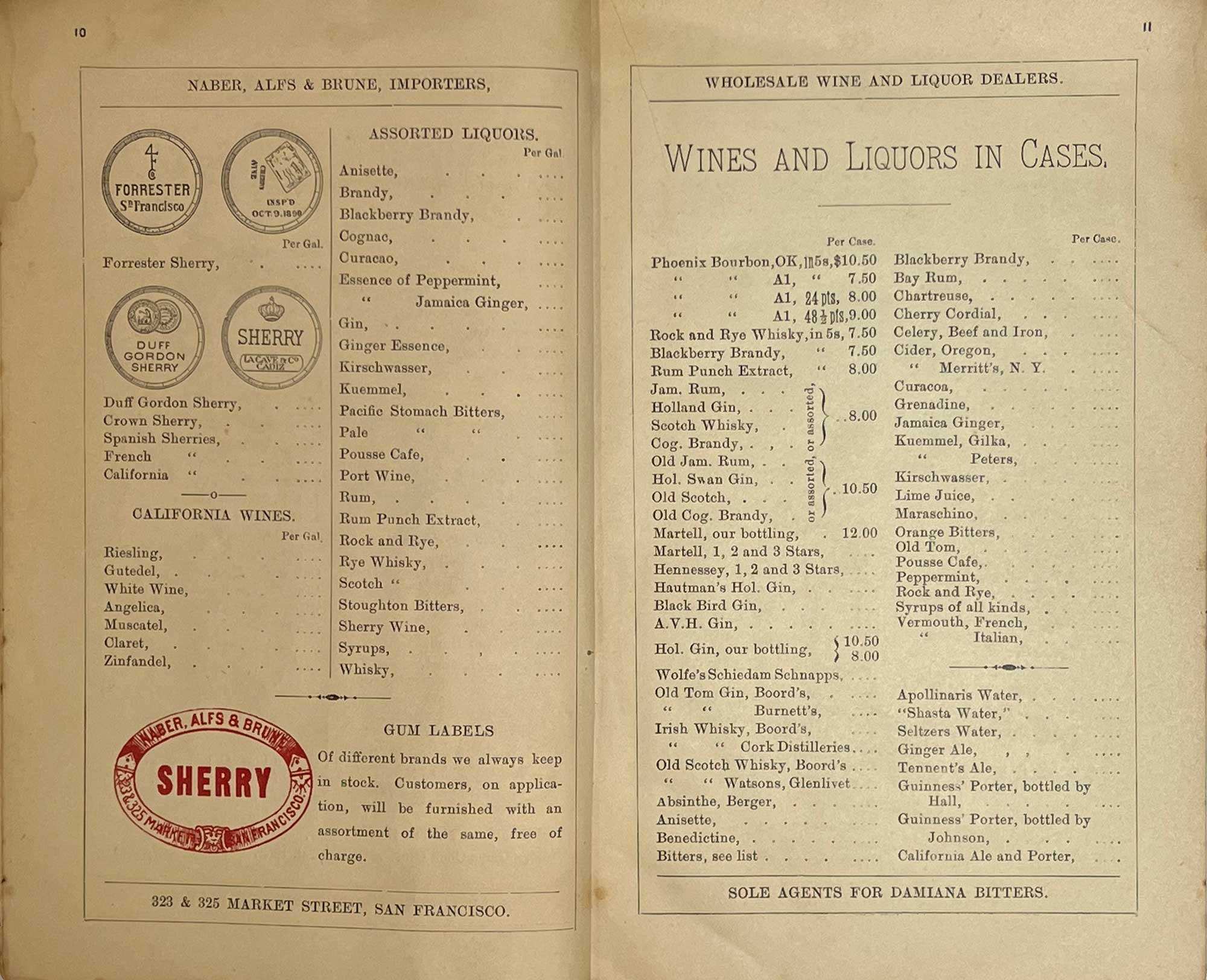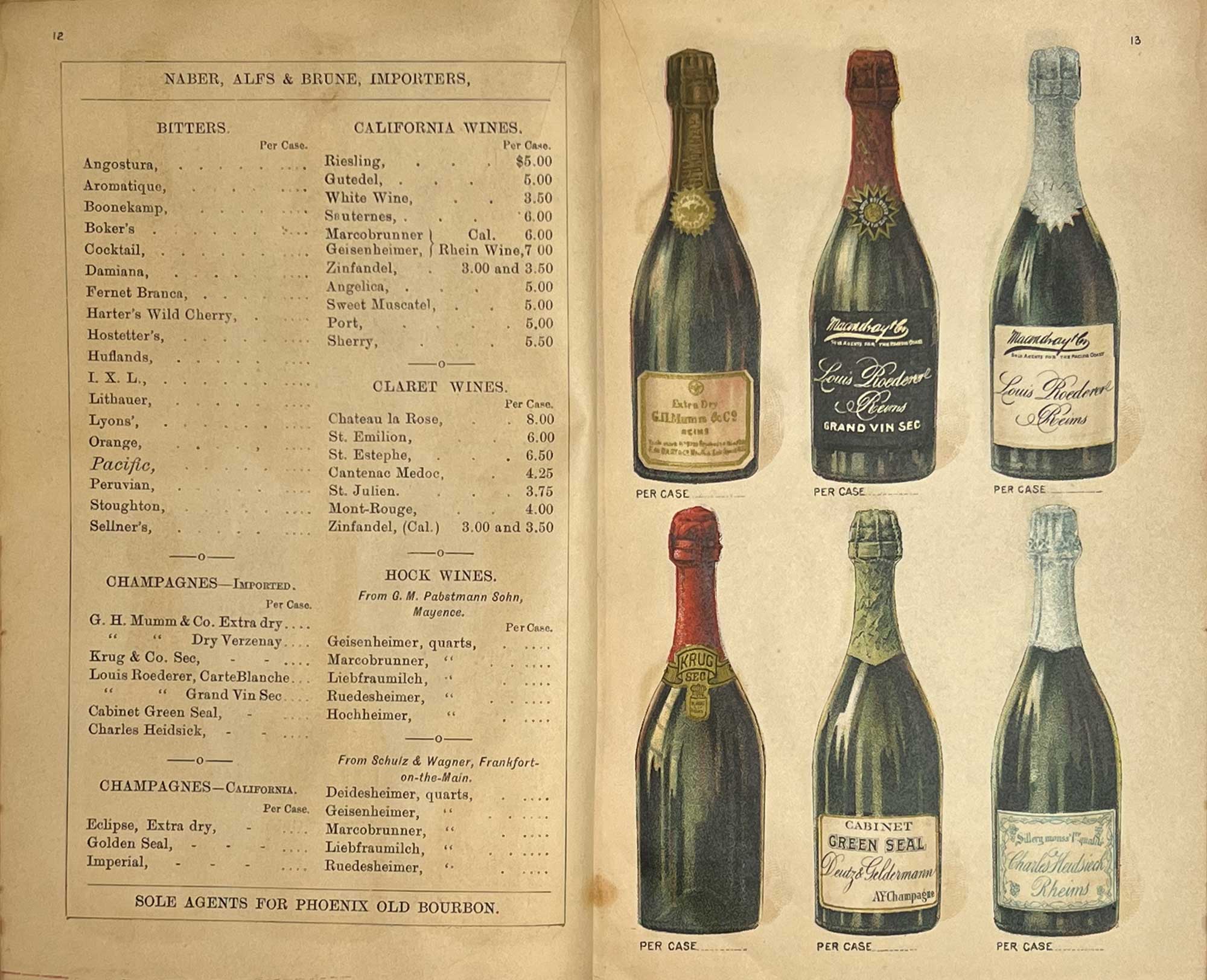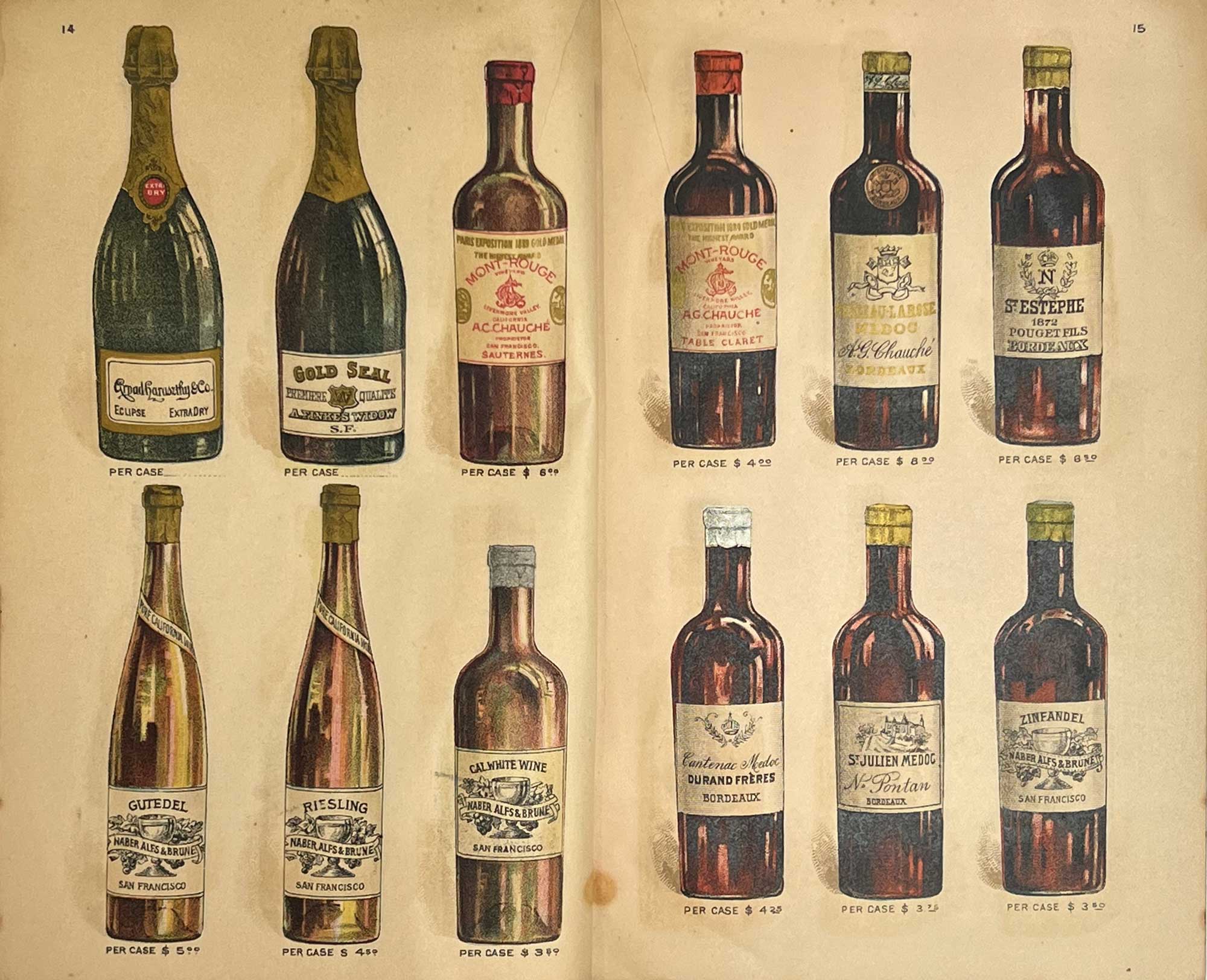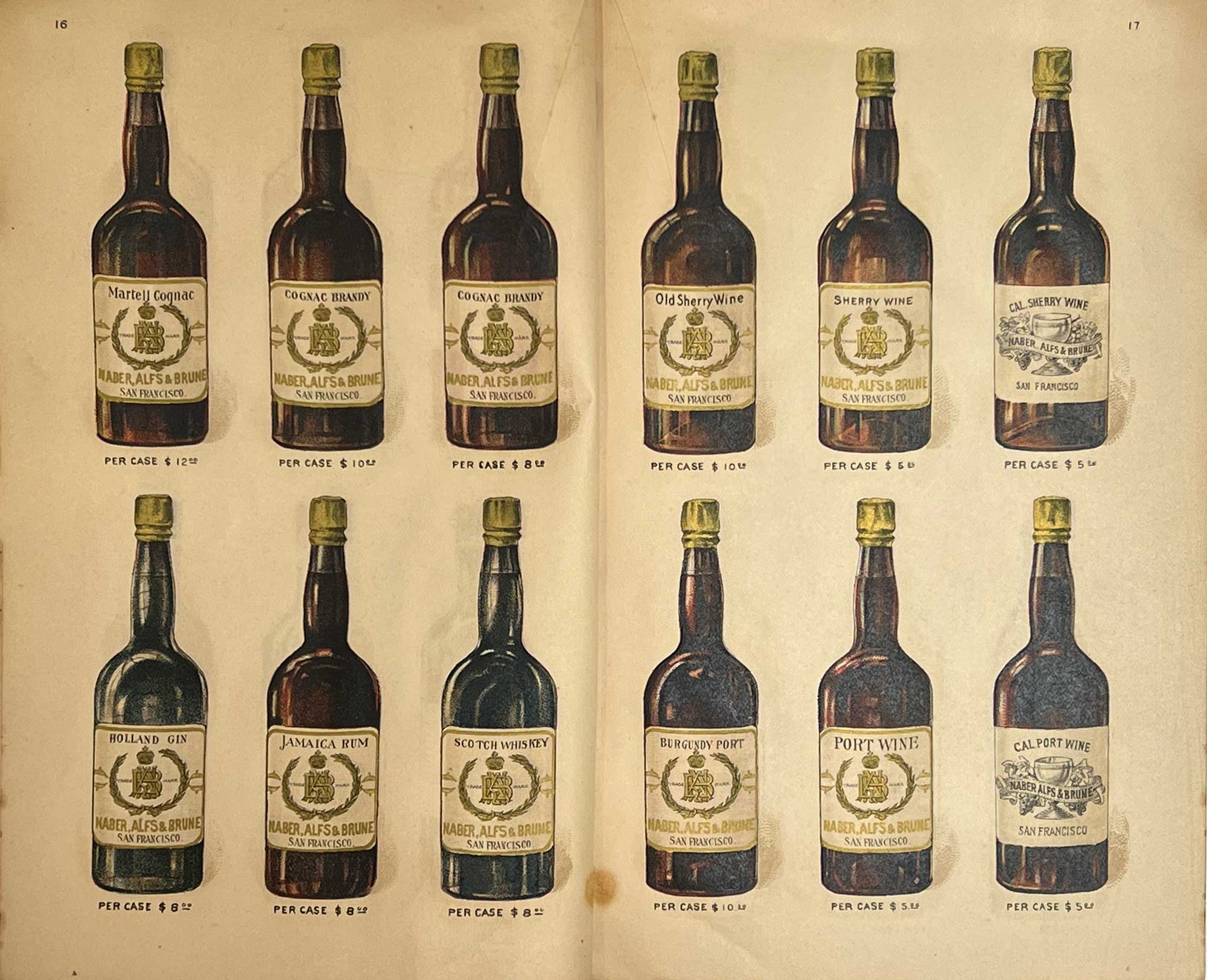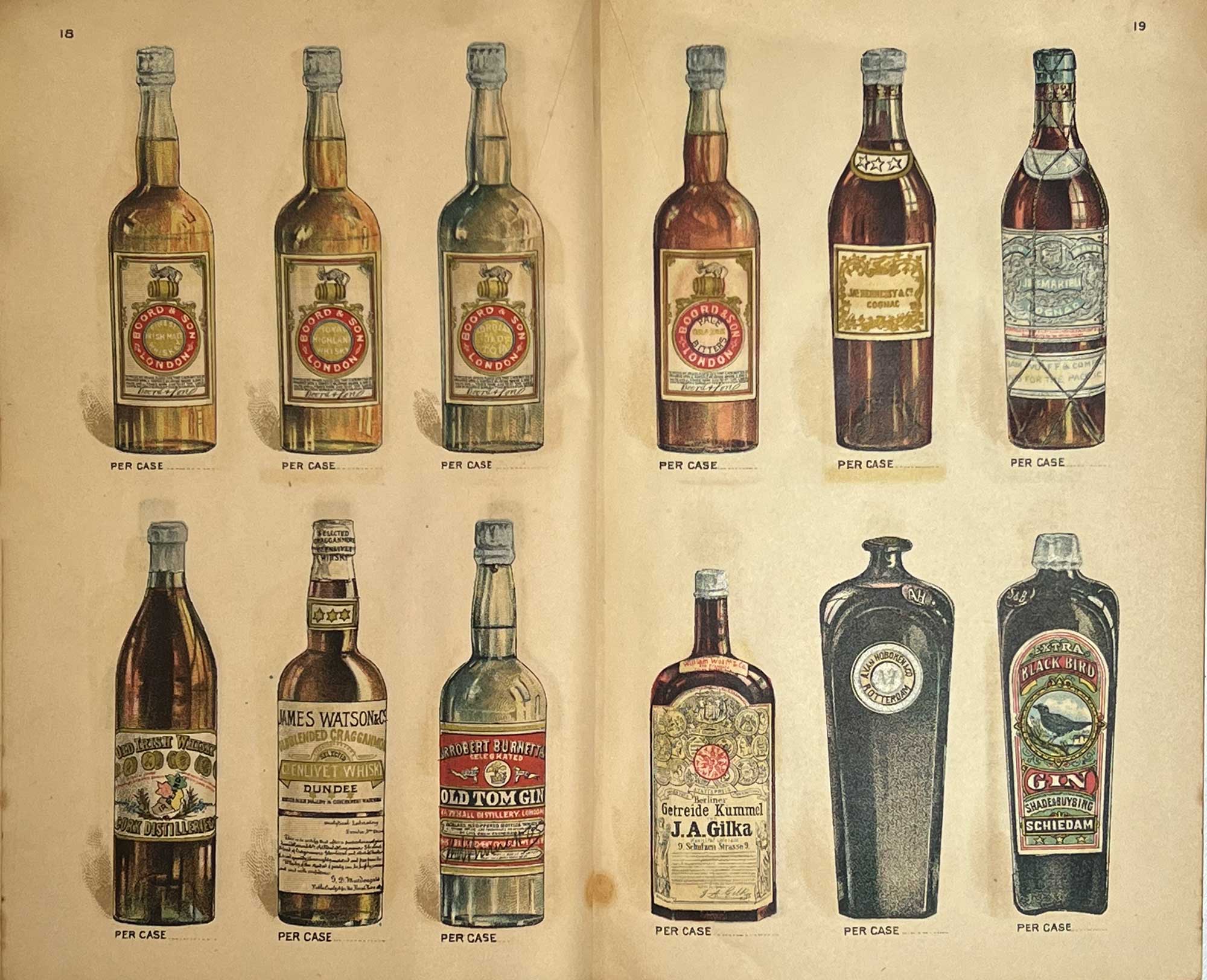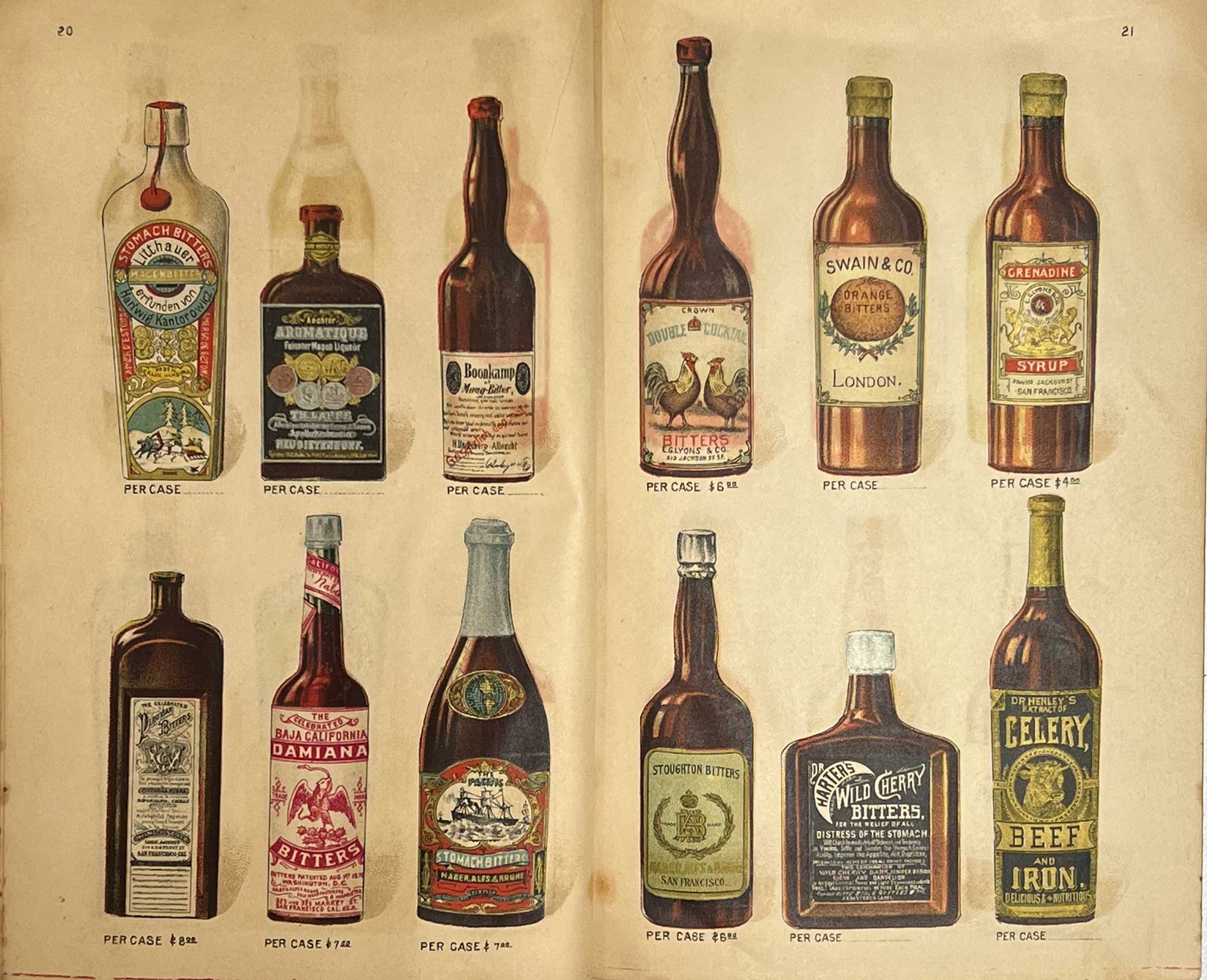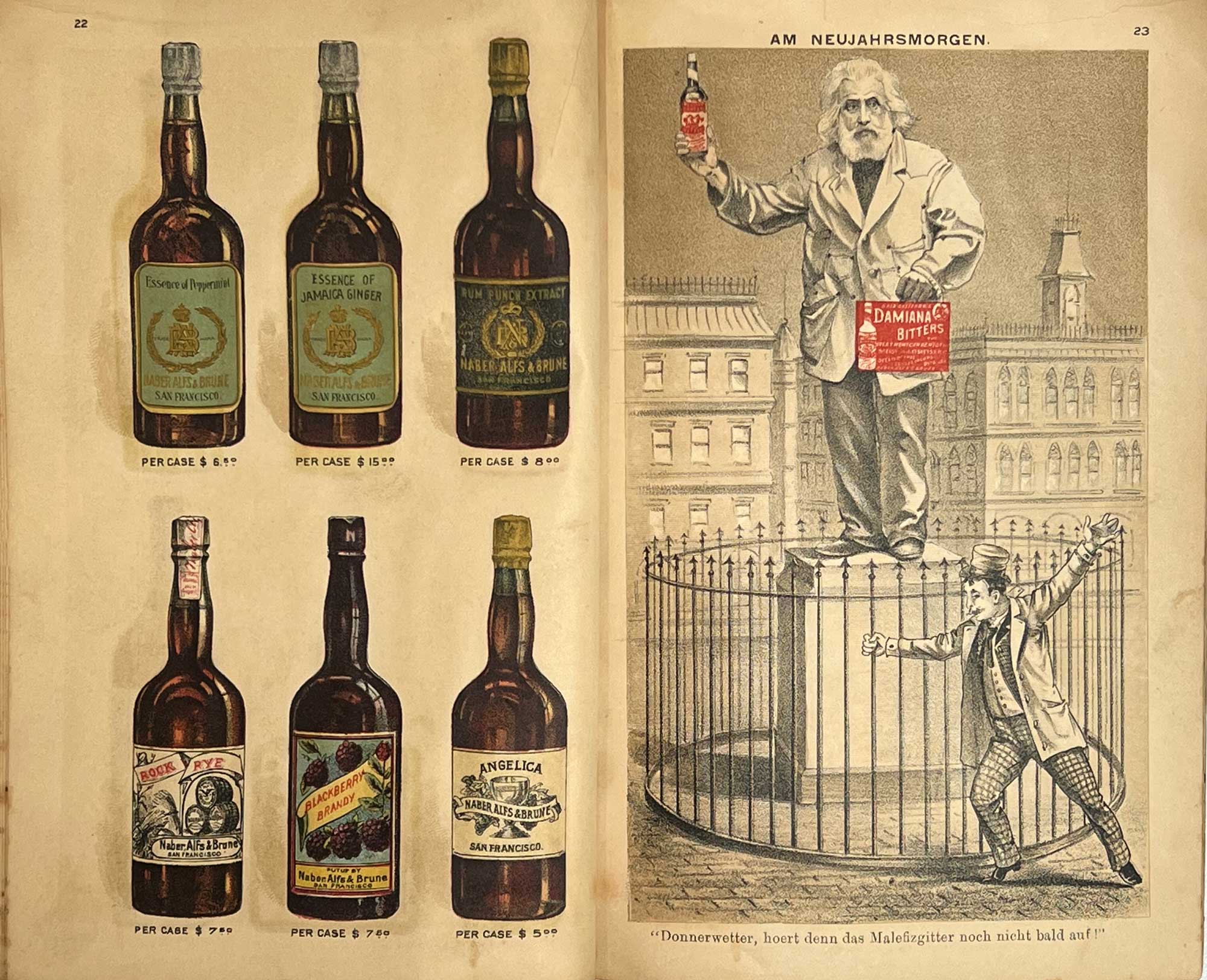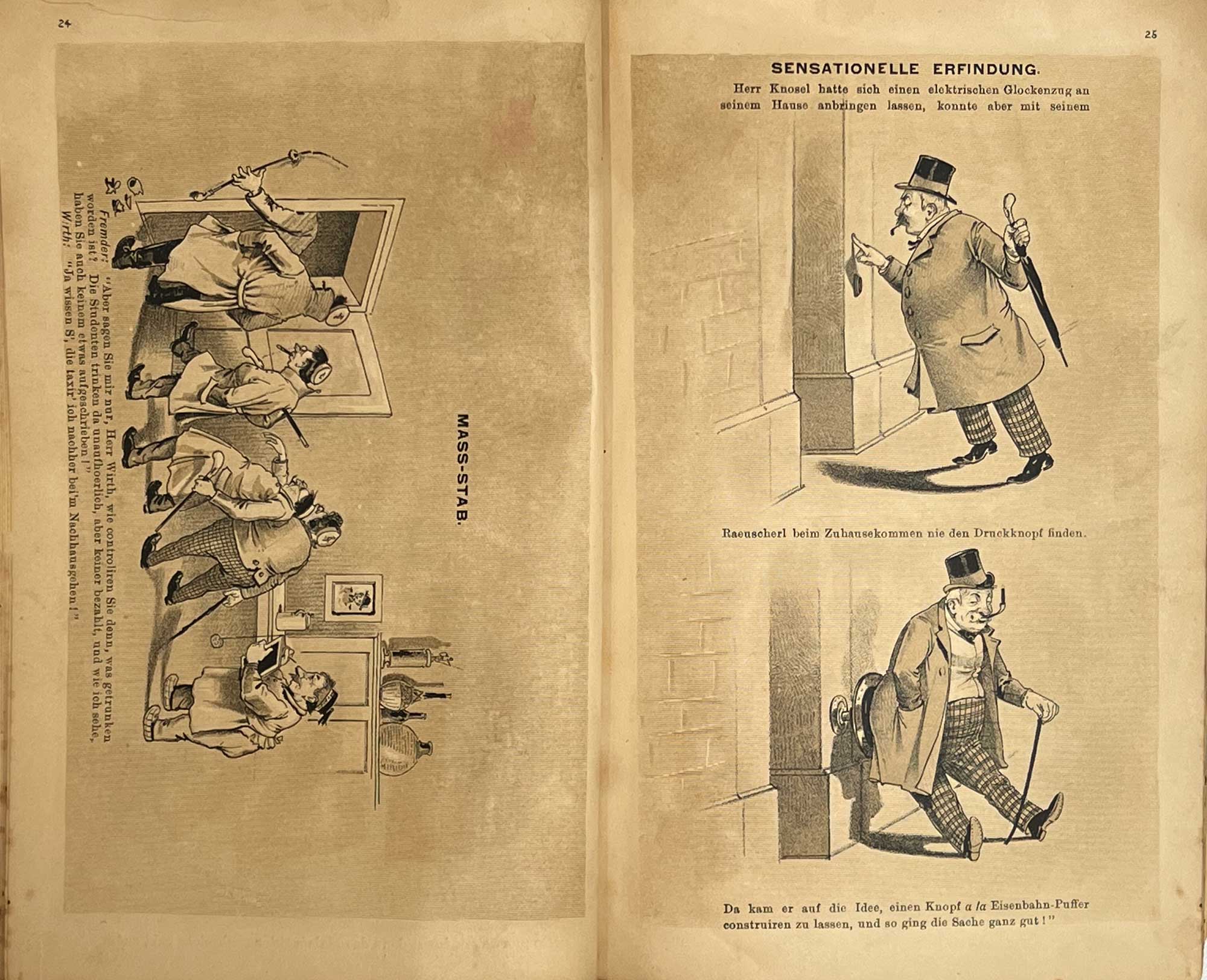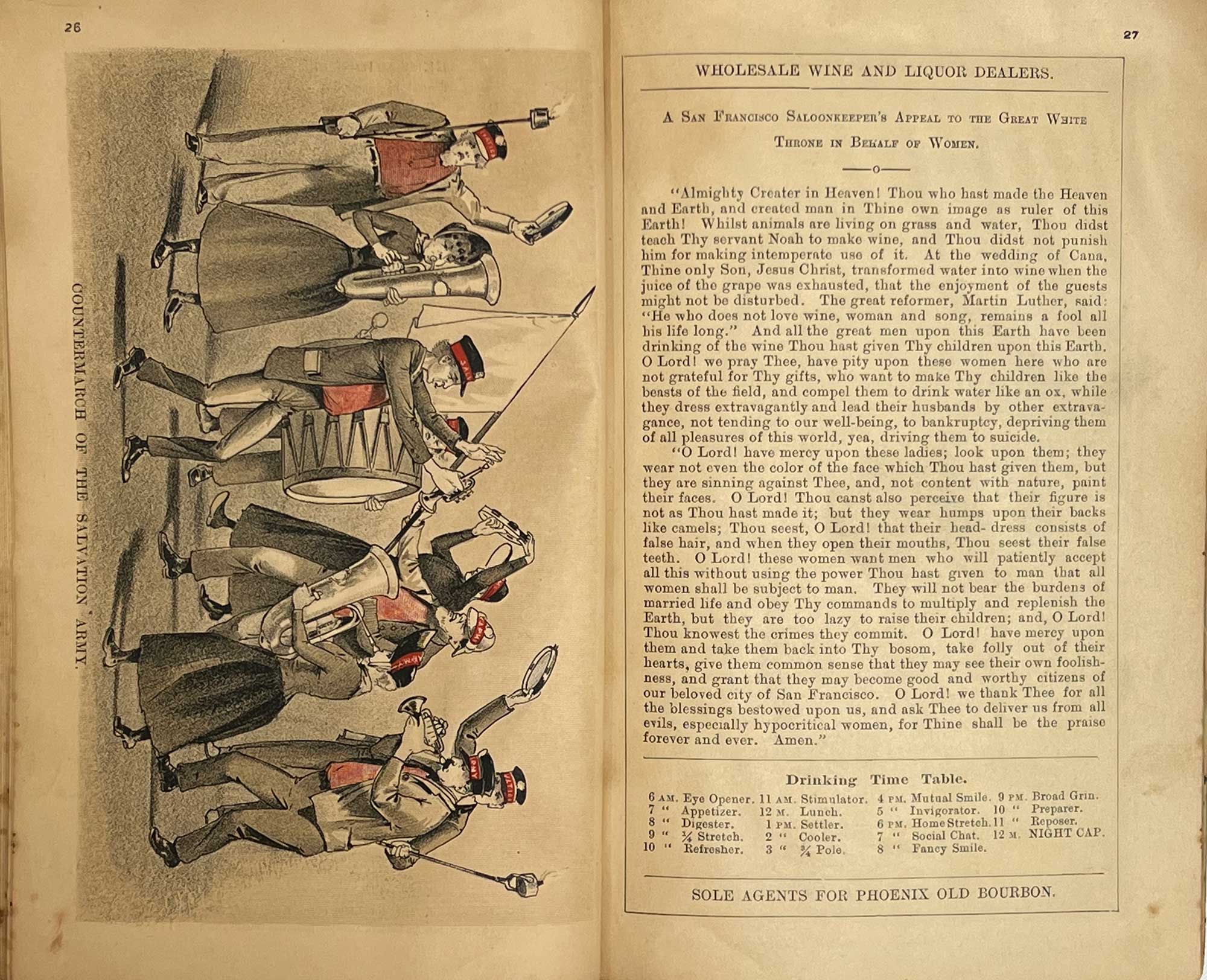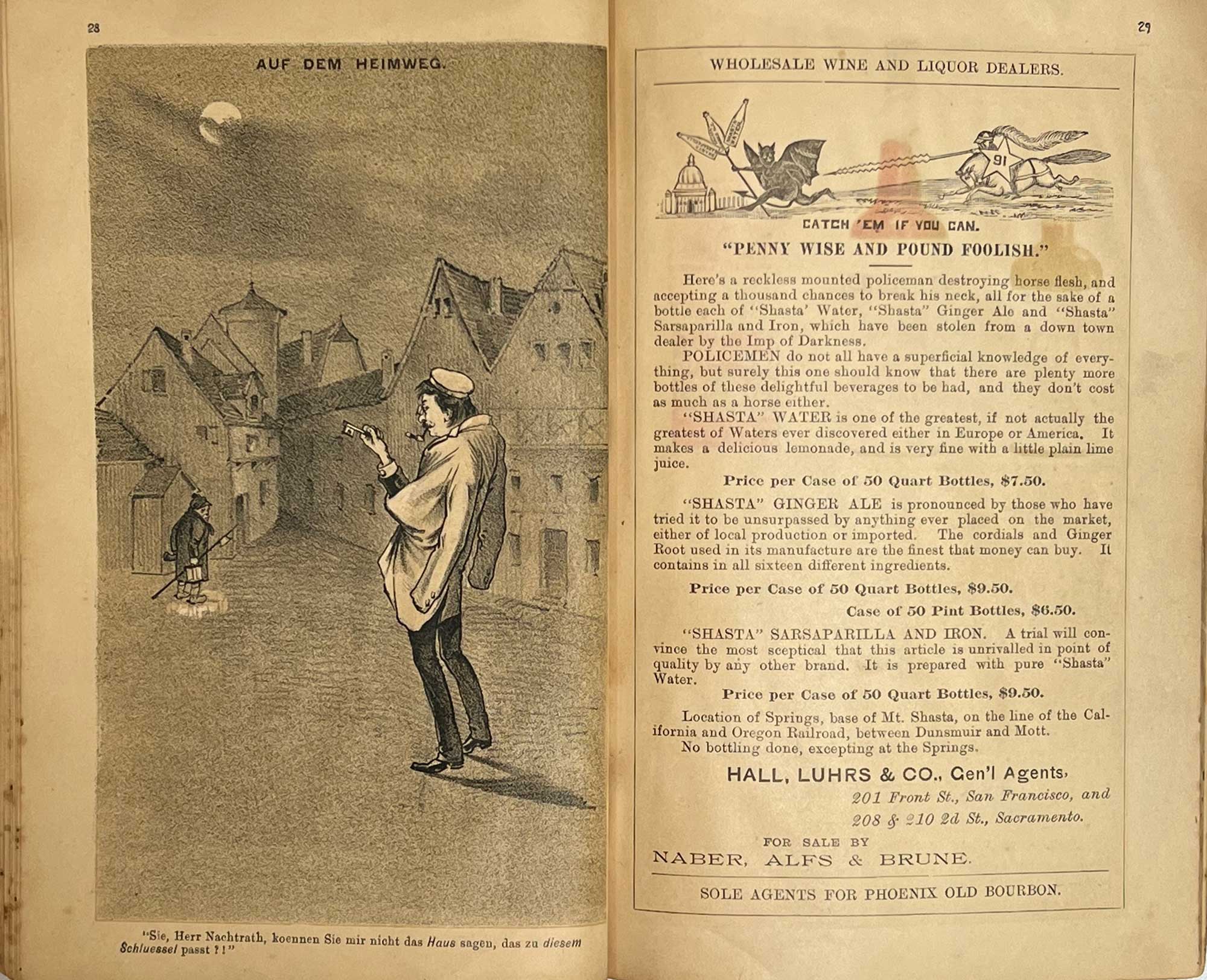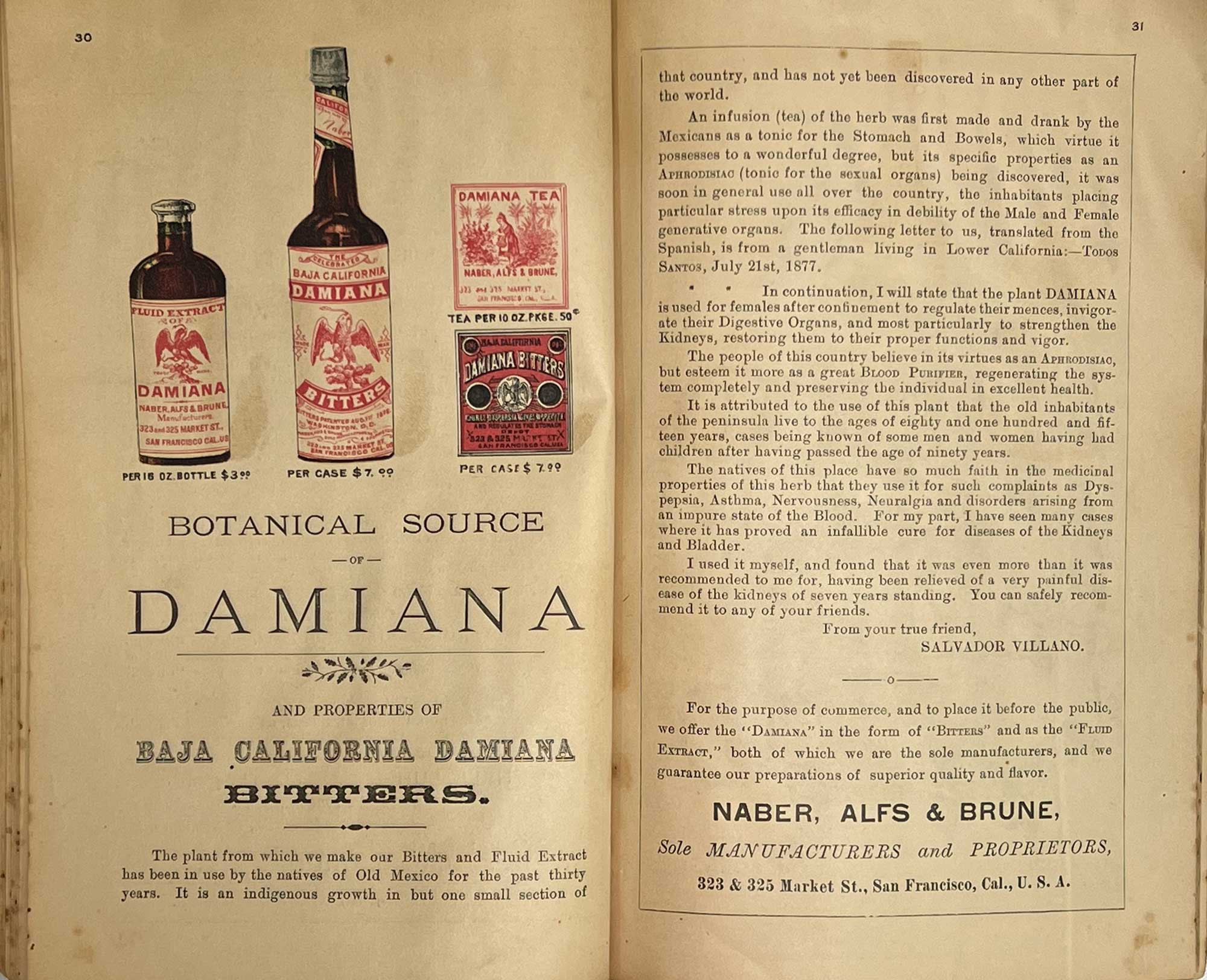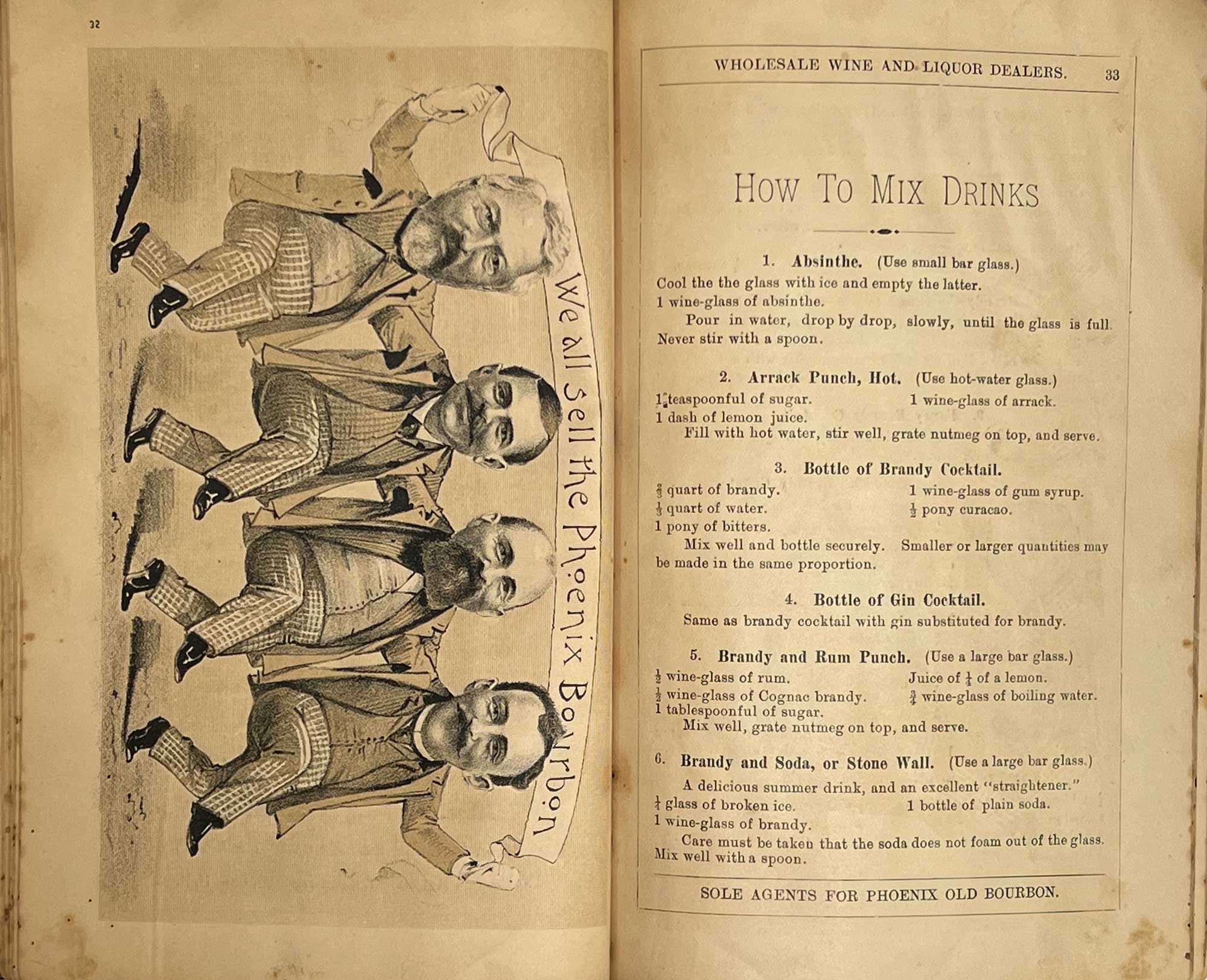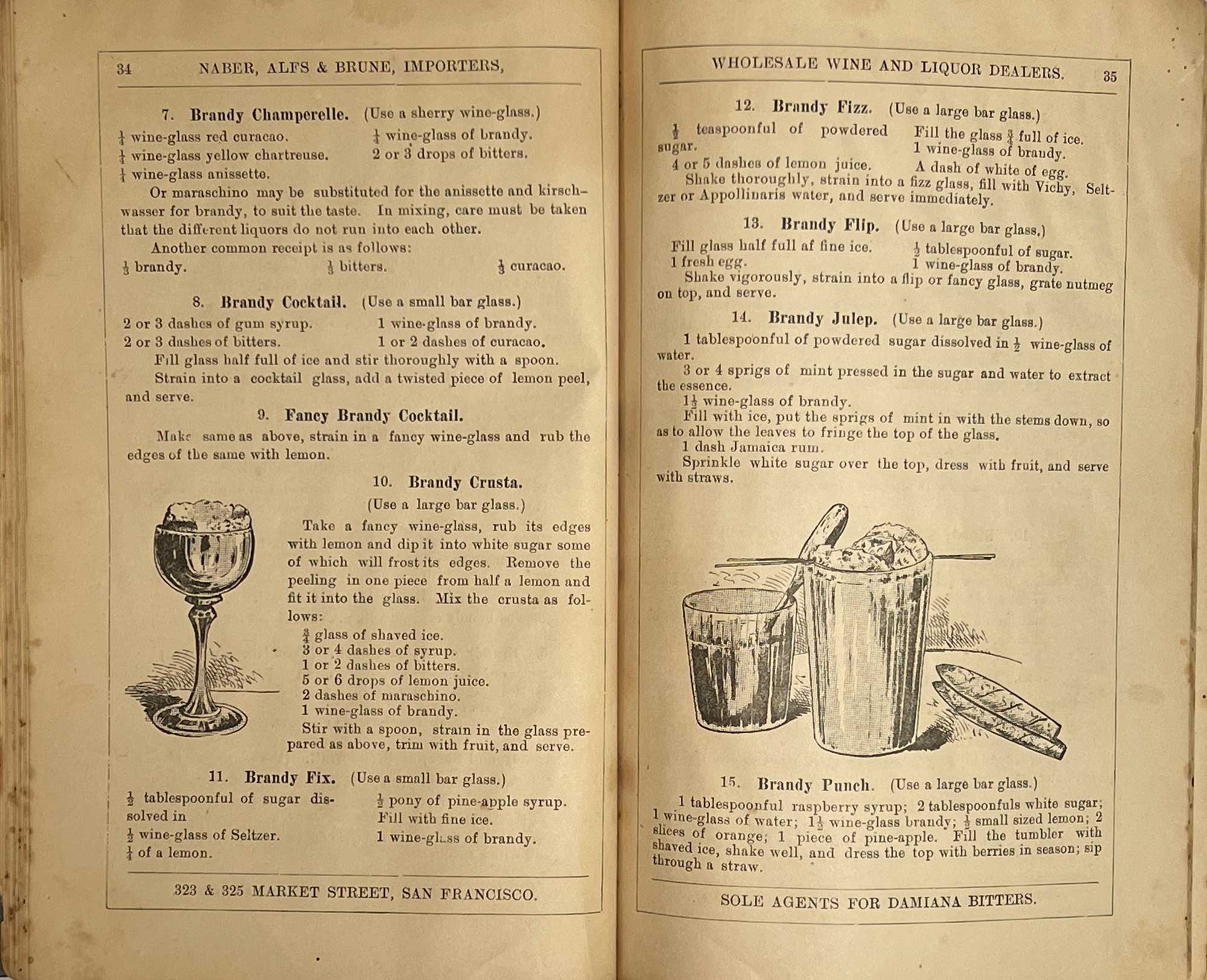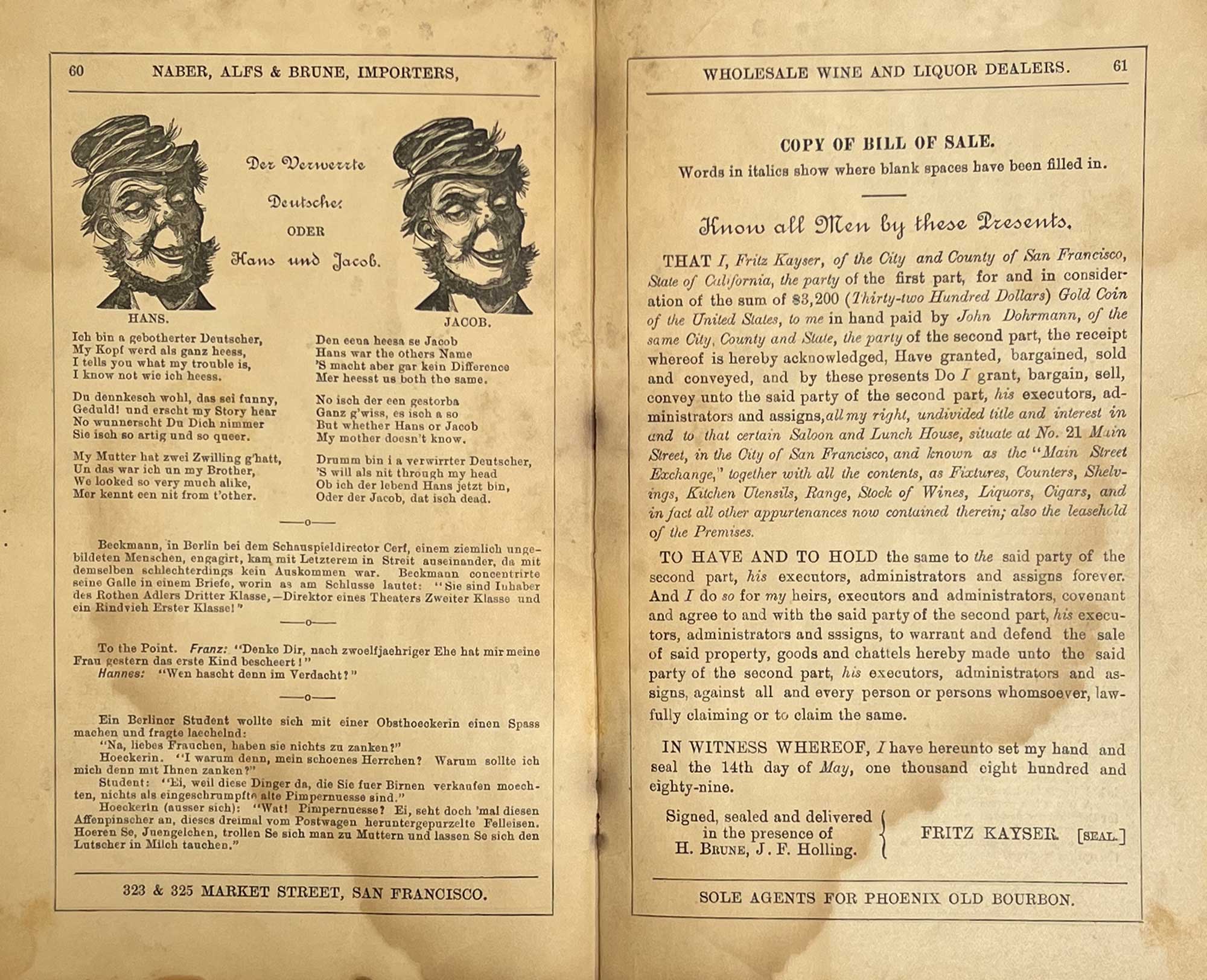 Back to Treasures from the Collection