toddy
spirits, sugar, and water (often hot, sometimes cold)
Initially a simple whisky preparation from Scotland, quickly popular in British colonial America, where it was adapted, diversified and was often known as the Sling. Today, the toddy is pretty exclusively a warming drink involving hot water, but wasn't always.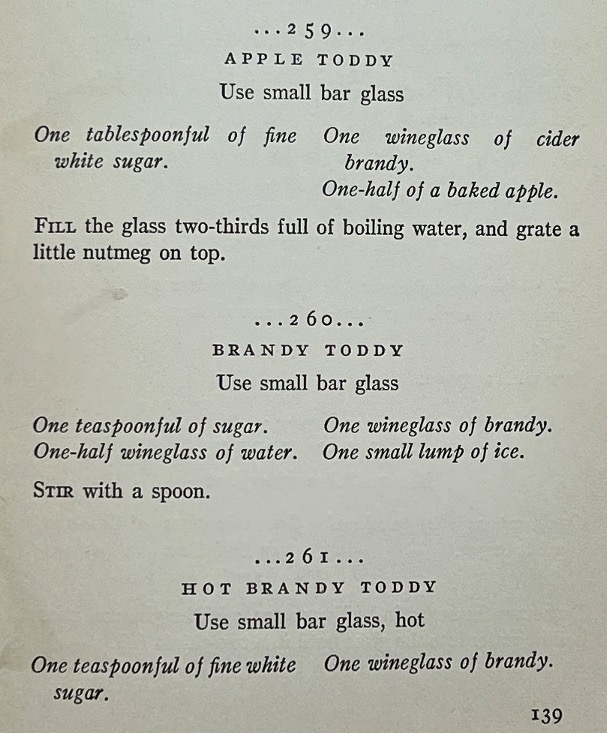 Shown, above, are a few toddy recipes from a later edition of Jerry Thomas' book. The basic (hot) procedure:
Toddy
Build in a warm mug:
2 bar spoons (1 tsp) sugar
2 oz spirits (single malt scotch recommended)
2–3 oz boiling water
Stir to dissolve
If you use single malt scotch add a twist of lemon peel, you've made a "whisky skin".
Oxford Companion to Spirits and Cocktails, p. 731–2; barware icons courtesy of Haus Alpenz