Tequila Sunrise
reposado tequila, dry gin, orange juice, and grenadine
While not the first Tequila drink named "Tequila Sunrise", the one invented by Bobby Lozoff in 1970 at the Trident in Sausalito, California is the one that became wildly famous, with promotional help from the Rolling Stones.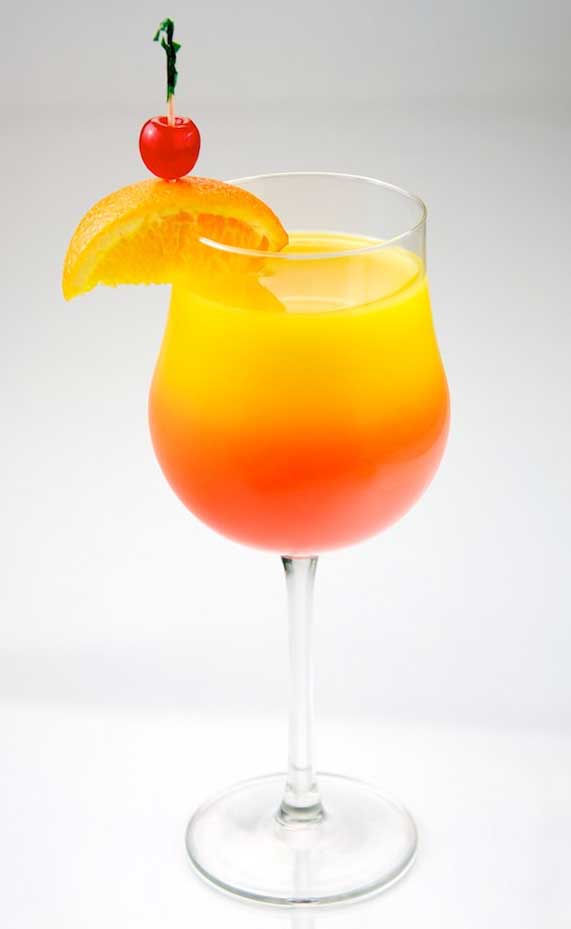 Tequila Sunrise
Build in a double rocks glass filled with ice:
1 1/2 oz tequila
3 oz orange juice
Stir to combine.
Top with 1/2 oz of grenadine (which will sink to the bottom)
Garnish with a slice of orange and a cherry.
Oxford Companion to Spirits and Cocktails, p. 721–2; photo by TheCulinaryGeek (CC BY 2.0); barware icons courtesy of Haus Alpenz