swizzle
spirits and crushed ice, usually with a sweetener like sugar or falernum, sometimes with lime juice
The use of a swizzle stick (a suitably straight twig with a crotch of trimmed boughs at one end whose stubs serve as paddles) to mix and froth a drink date to the Caribbean colonies of the 1600s; by the 1860s, this regional tradition was married to the growing availability of ice.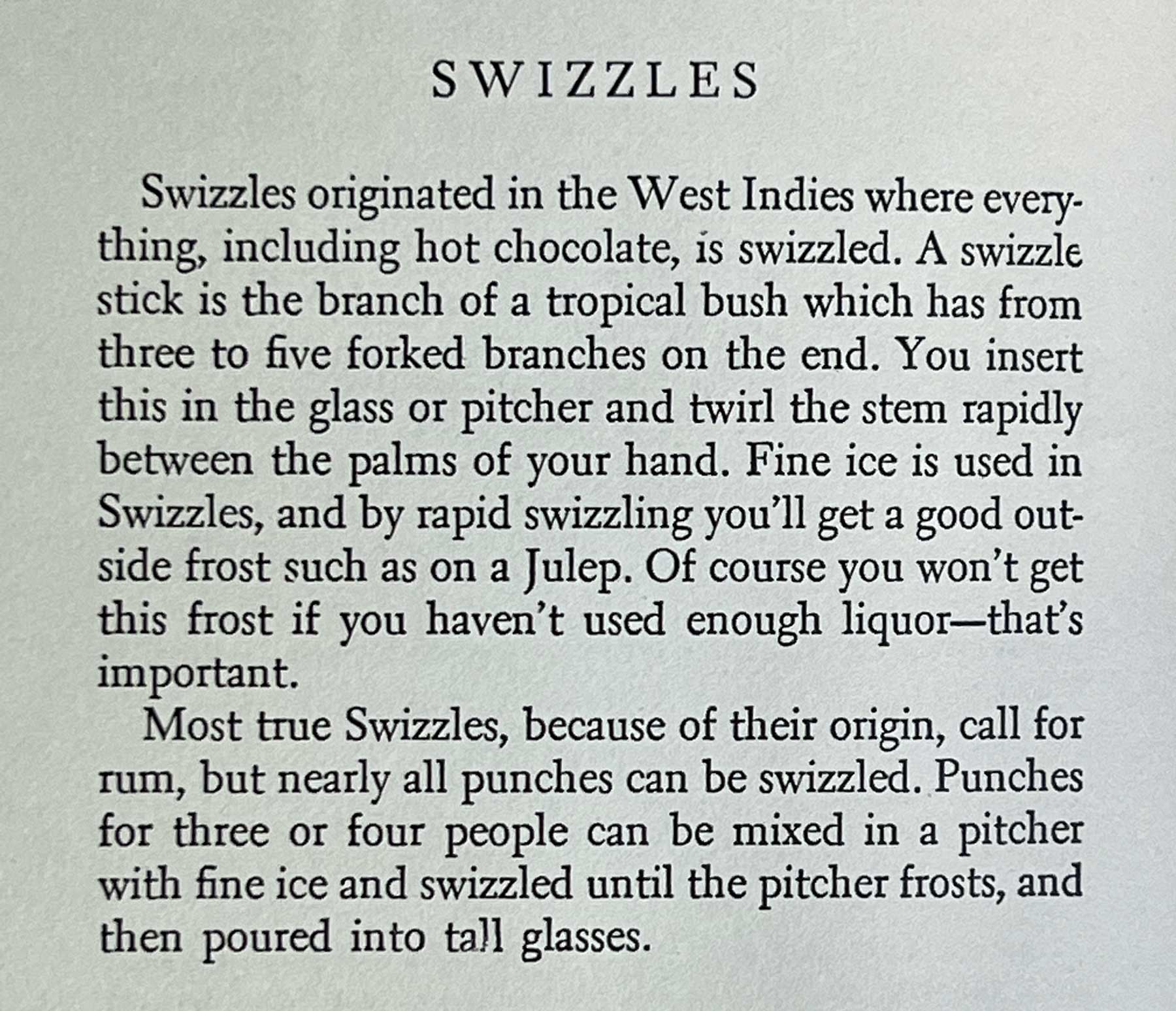 The image, above, is from page 408 of Trader Vic's Bartender's Guide (1947). The following recipe from the Queen's Park Hotel, Trinidad, is just one very famous example of a swizzle, and comes from page 64 of "Trader Vic's Book of Food and Drink" (1946):
Queen's Park Swizzle
Prepare a bar glass and place two spent lime shells and several mint leaves in the bottom.
Fill the glass with shaved ice.
Add:
1 oz lime juice, to taste
3 oz 86-proof Demerara rum
2 dashes Angostura bitters
1/2 oz simple syrup
Swizzle until the glass frosts.
Garnish with a sprig of mint.
It has become customary in recent decades to withhold the Angostura bitters until the swizzling is finished, and then to liberally dash the top of the drink with the Angostura bitters, resulting in a reddish top layer.
Oxford Companion to Spirits and Cocktails, p. 705–6; barware icons courtesy of Haus Alpenz