Pisco Punch
pisco, lemon juice, pineapple juice, sugar (and possibly cocaine)
Punches made from Peruvian brandy (Pisco) were known from the 1830s, and were a defining phenomenon at the heart of pre-Prohibition San Francisco drinking culture from the 1850s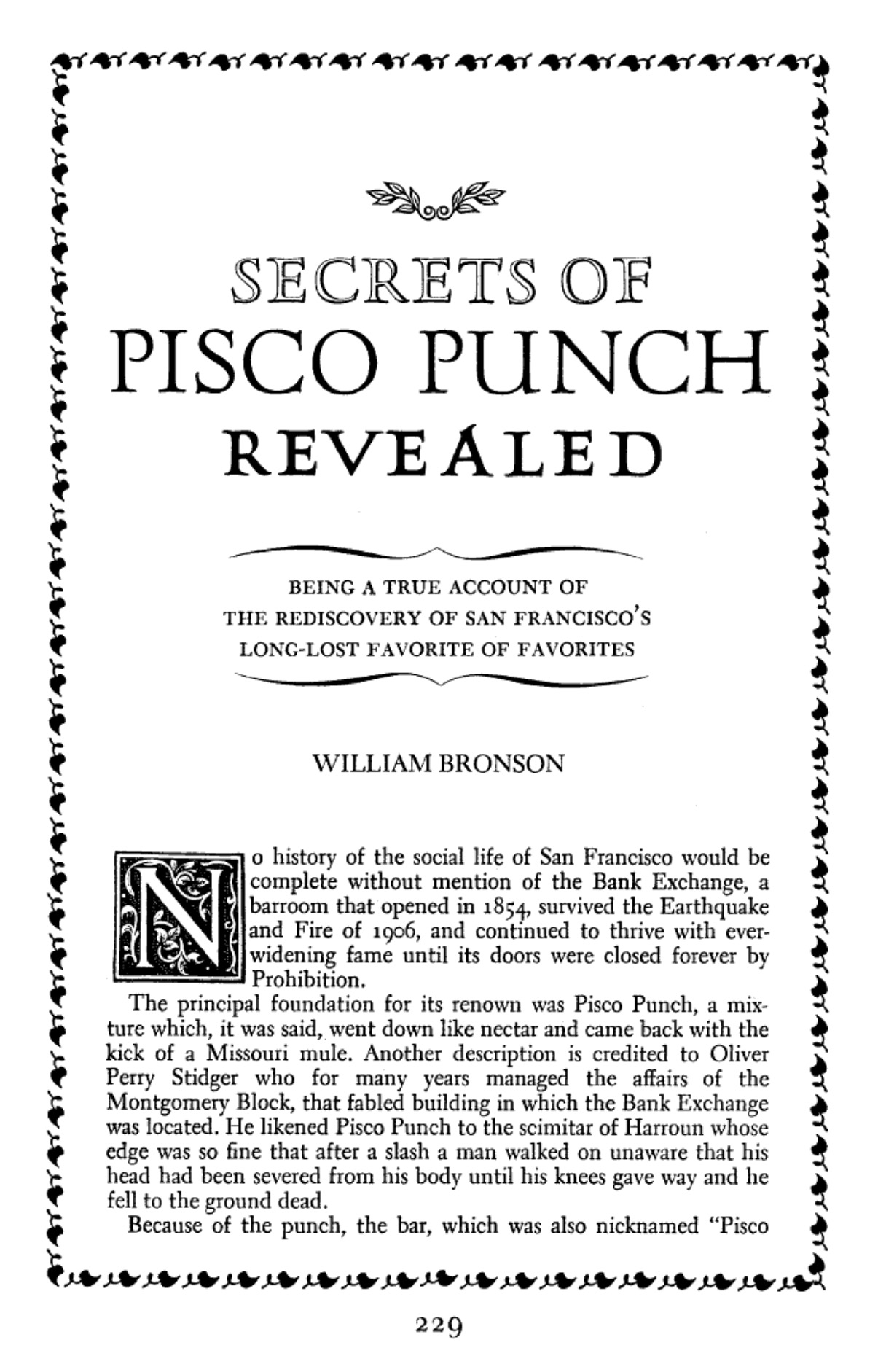 Pisco Punch has a fascinating, slippery history that is too much to cover, here, so we'll refer you to the Oxford Companion for the story. Perhaps the closest we have to a "standard" recipe is what's now called Lannes' Pisco Punch, which is documented in William Bronson's 1973 investigation in the California Historical Quarterly:
Pisco Punch (Lannes')
Combine 500g sugar and 250g water into a rich simple syrup. Core and slice a fresh pineapple into small bite-sized pieces and soak them in the syrup over night.
The next day, combine 750ml Pisco Italia and 250ml of the infused syrup and bottle. Move the pineapple pieces and remaining syrup to a convenient storage container.
To serve, prepare a chilled coupe and add a piece of the pineapple.
In a mixing glass, combine:
2 oz of the pisco/syrup mixture
2/3 oz lemon juice or lime lime juice
1 1/2 oz water
Add cracked ice and stir to chill.
Strain into the prepared glass.
Oxford Companion to Spirits and Cocktails, p. 545–6; barware icons courtesy of Haus Alpenz