hot spiced/buttered rum
rum, hot water, sugar, butter and spices
A pleasant, warming Colonial drink whose popularity has waxed and waned but never gone away.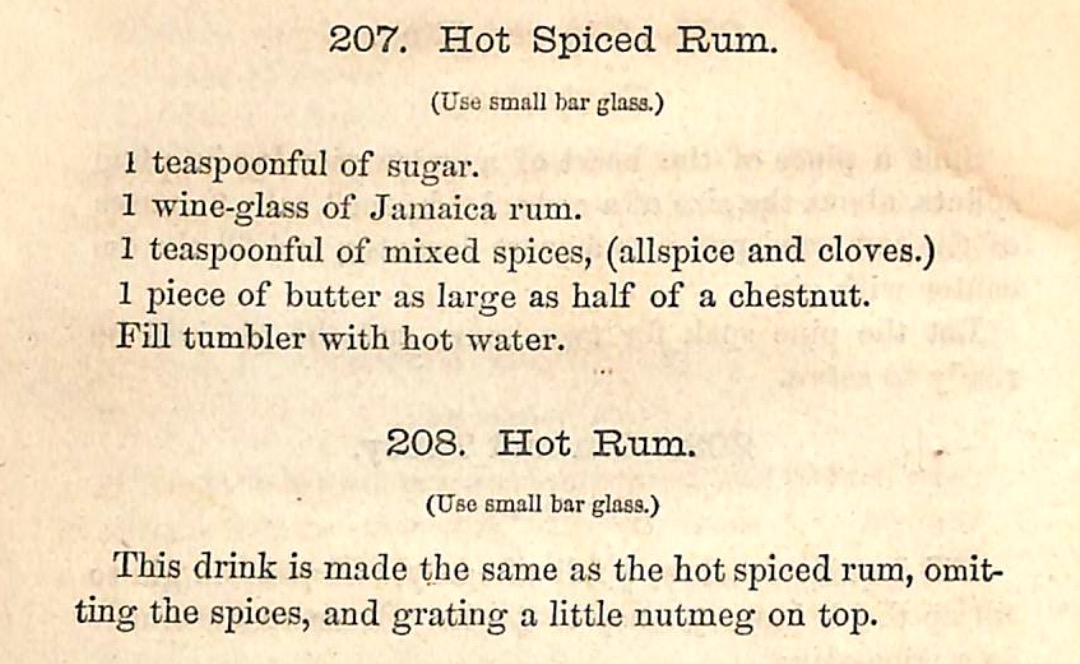 The recipes, above, are from Jerry Thomas' 1862 book, one featuring allspice and cloves, the other nutmeg. Pretty much any pot still rum should shine in this drink.
Hot Spiced Rum
Build in a warm mug:
1 tsp sugar or brown sugar
2 oz Jamaican rum, Barbados rum, or Demerara rum
1 pinch cloves, allspice, mace, cinnamon, anise, etc., to taste
1/2 tsp butter
Fill with boiling water (to taste).
Stir to dissolve the sugar.
Garnish with grated nutmeg (optional)
Barware icons courtesy of Haus Alpenz