fizz
spirits, citrus, sugar and sparkling water (and often other additions)
A class of mixed drink from the 1870s, achieving great popularity in the 1880s, spawning many variations and deviations. The fizz was traditionally smallish in size and strained, rather than served over ice. The fizz is one place where the drinks of the American bar and the American soda fountain nearly rub shoulders. See also the Ramos Fizz.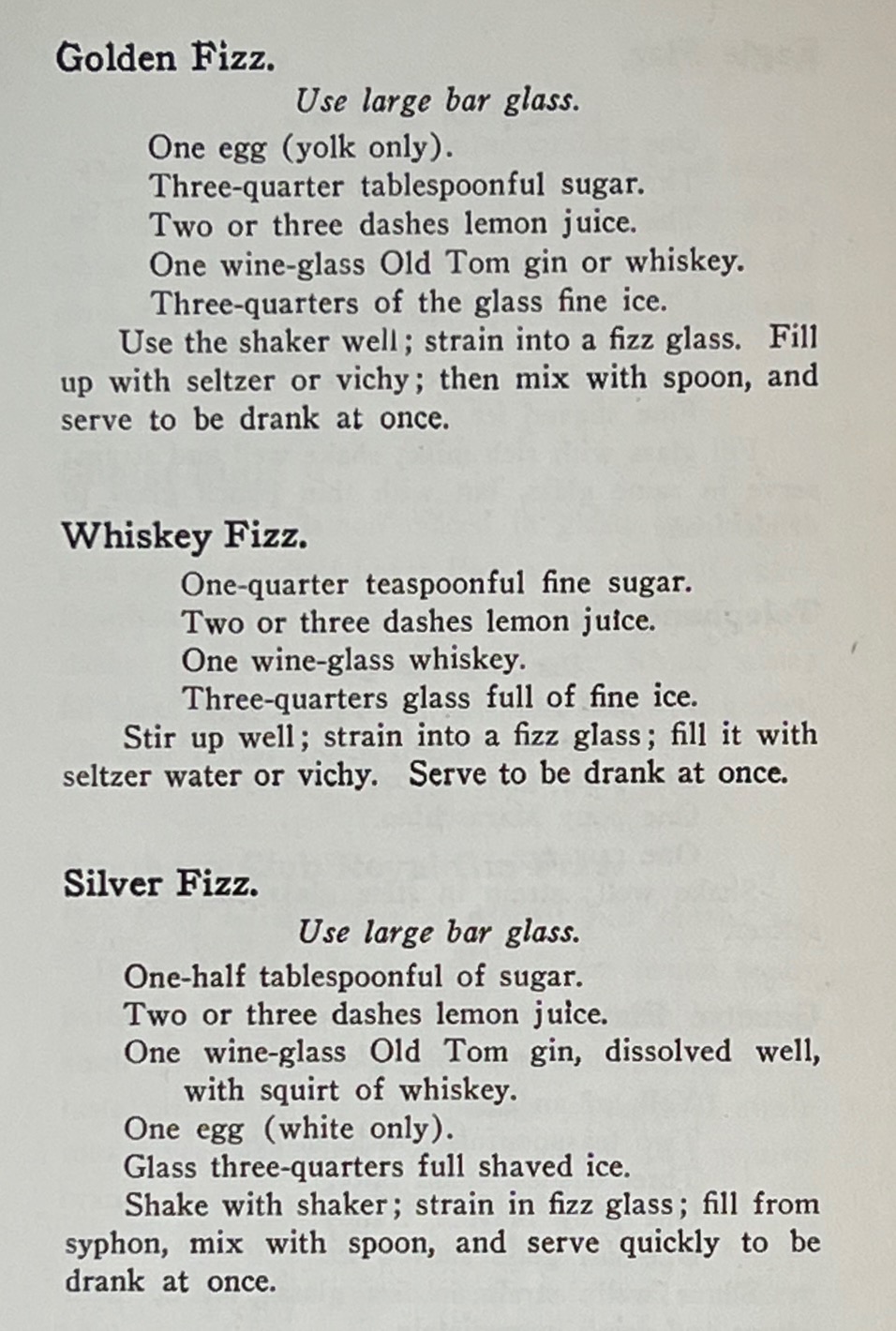 Shown, above, are a few fizz recipes from the Hoffman House Bartender's Guide. Two include egg white or egg yolk, the other does not. The base spirit on any of these can be swapped for brandy, whiskey or whatever you like, although gin was the most popular base for fizzes.
Gin Fizz
Shake with ice:
2 bar spoons (1 tsp) superfine sugar
1/2 oz lemon juice (to taste)
2 oz old tom gin or dry gin
Strain into a glass.
Top with 2 oz chilled seltzer.
You can create endless variations by adding small amounts of liqueurs and/or syrups—for example, add a 1/4 oz or so of crème de violette to produce a floral and purple-tinged Violet Fizz. If you're overcome with bravado, swap the seltzer with champagne for an Imperial Fizz.
Oxford Companion to Spirits and Cocktails, p. 279–80; barware icons courtesy of Haus Alpenz