Clover Club
gin, lemon juice, raspberry syrup and egg white
A visually striking cocktail, presumably from the Club at the Philadelphia Bellevue-Stratford Hotel. The Clover Club cocktail was enormously popular from 1901–1920, and revived in 2007 by Julie Reiner.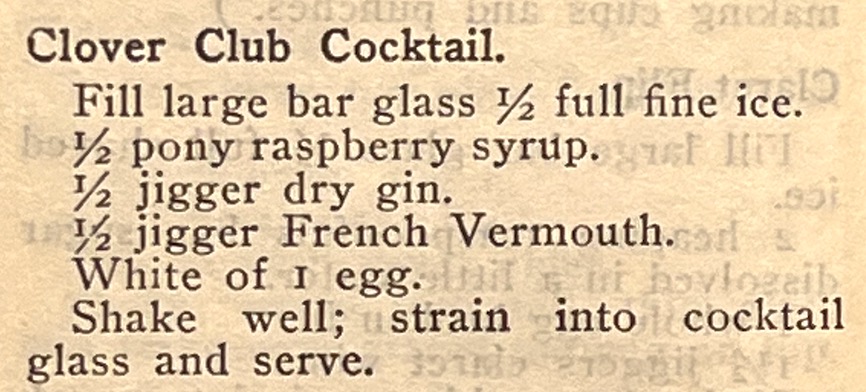 The idea of integrating a little dry vermouth comes from Paul Lowe's 1903 recipe (above)—although he forgot to list the lemon juice—and it is this approach that is popular, today.
Clover Club
Shake with ice:
1-1/2 oz dry gin
1/2 oz dry vermouth
1/2 oz lemon juice
1/2 oz raspberry syrup
1 egg white
Strain into a cocktail glass.
To make the original drink, omit the dry vermouth, and increase the gin to 2 oz.
Oxford Companion to Spirits and Cocktails, p. 159; barware icons courtesy of Haus Alpenz