Caesar (or Bloody Caesar)
vodka, Clamato juice, Worcestershire sauce, and Tabasco sauce
Clam juice made its way into various Bloody Mary variations in the 1950s, if not earlier, and Mott's bottled Calamato juice was introduced in the late 1960s, offering a shortcut. The Bloody Caesar—popularized by Walter Silin Chell at the Owl's Next in Calgary—caught on such an extent it is considered the most popular drink in Canada.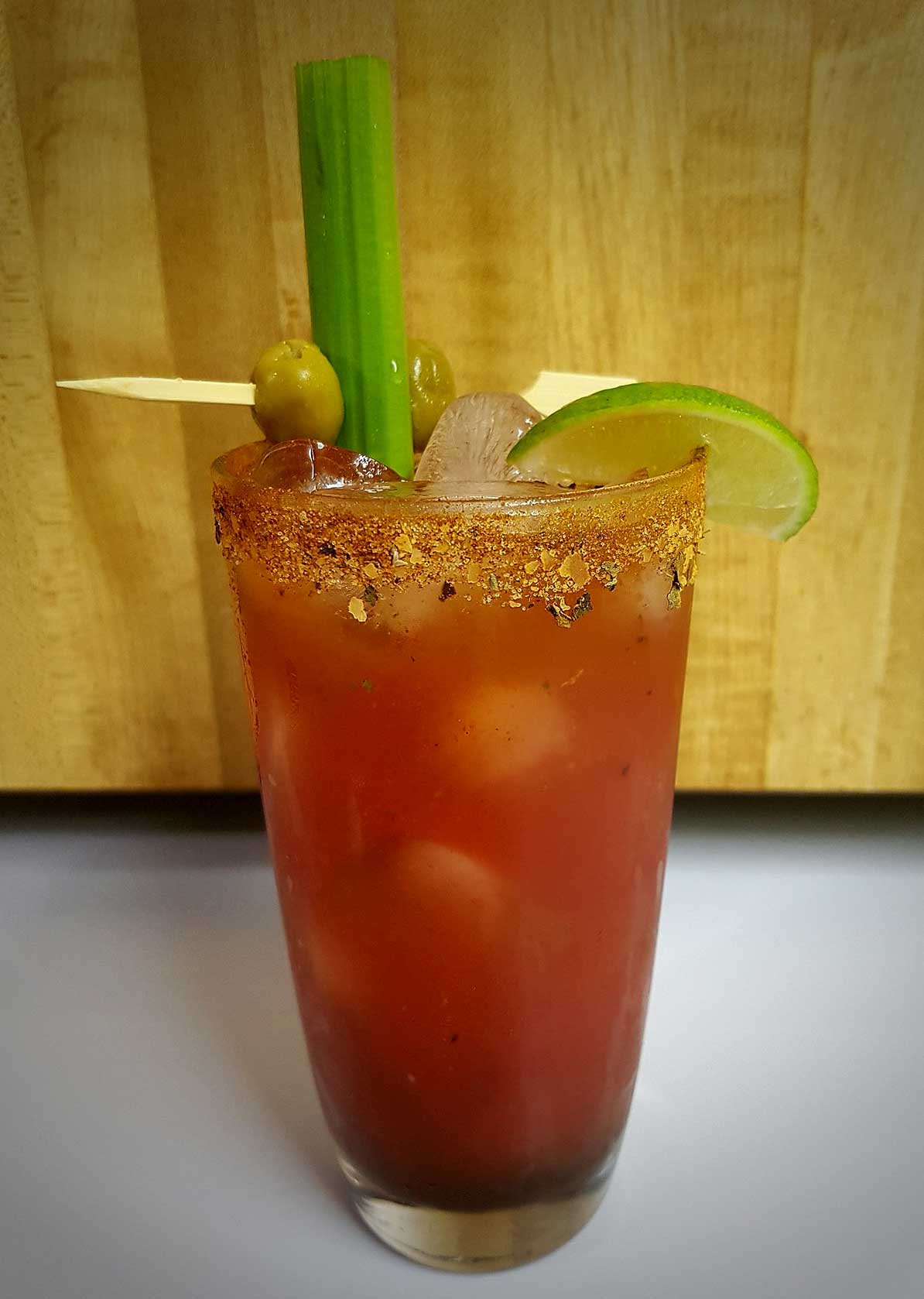 Caesar
Prepare a tall glass rimmed with salt and filled with ice.
Roll with ice:
1 1/2 oz vodka
3 oz Clamato juice
2 dashes Worcestershire sauce
2 dashes Tabasco sauce
Strain into the prepared glass.
Garnish with celery, lime, etc.
Oxford Companion to Spirits and Cocktails, p. 89–90; photo by A Minty Penguin (CC BY-SA); barware icons courtesy of Haus Alpenz